Lynette Silon-Laguna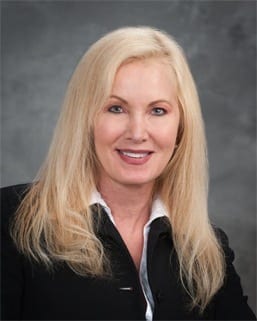 Attorney Lynette Silon-Laguna founded in 1997 what is now known as All Family Law Group, P.A., a family law firm serving Tampa Bay with offices locations throughout Tampa Bay.  The law firm practice encompasses a wide spectrum of family law matters, including, but not limited to, divorce, paternity, child support, child custody, post judgment modifications, stepparent adoption, relative adoption, name change and domestic violence.
Ms. Silon-Laguna graduated Summa Cum Laude from the University of Central Florida with a Bachelor of Arts degree in Legal Studies.  While in school, she was awarded Founder's Day Honors and a Certificate for Outstanding Achievement and was elected to the Phi Kappa Phi honor society.  Thereafter, she earned her Juris Doctorate law degree from the University of Florida Fredric G. Levin College of Law, where she graduated With Honors.
Since October 1995, Ms. Silon-Laguna is admitted to practice in all Florida state courts and the United States District Court for the Middle District of Florida. She is a member of the Family Law Sections of the Florida Bar and the Hillsborough Bar Association. She is also a member of the Tampa Bay Bankruptcy Bar Association.   She has been awarded numerous memberships with top divorce, family and lawyer societies.
Resolving Family Law and Bankruptcy Matters in Tampa Bay Efficiently and Effectively
At All Family Law Group, P.A., our objective is to provide professional and informed representation in the most expeditious and economical manner possible in consideration of each client's circumstances. Amicable settlement is the ultimate goal, if it is possible, to avoid the financial and emotional cost of litigation.
We are experienced and responsive attorneys concentrating in the areas of divorce, child custody/visitation/child support, stepparent and relative adoptions and name changes, as well as consumer bankruptcy, Chapter 7 and 13.
Areas of Practice:
Divorce, including military, uncontested and contested
Child custody, visitation, support (children's issues whether married or not)
Paternity determinations
Alimony, maintenance, support
Equitable distribution of assets and liabilities
Retirement and pension (private and military) distribution orders
Pre-nuptial and post-nuptial (marital) agreements
Modification and enforcement of final judgments
Stepparent adoptions and inter-family adoptions
Name changes
Bankruptcy, foreclosure and debt relief
Our Approach to the Resolution of Family Law Matters
Although we strive for an amicable resolution of all divorce and family law matters, there are circumstances where it is not possible to resolve the client's case amicably. Under these circumstances, we will aggressively represent the client to attain the best result to which the client is legally entitled. We will advise the client as to the law regarding the client's issues and we will not mislead the client if the client desires an outcome which is not legally possible. Our first priority is to obtain a result for the client which is in his or her best interest and legally obtainable. Our contact with our clients is in a casual yet professional manner, and we will always represent our clients in a professional and ethical manner with the Court and all parties involved in the case.
Helping Families Deal with Overwhelming Debt or Threats of Foreclosure
Furthermore, we have the experience to assist you if you are overwhelmed with debt. The division of property and other orders in a divorce sometimes creates serious financial issues which lead to bankruptcy. Even if you are not going through a divorce, if your debt is unmanageable, if you are threatened by home foreclosure, or if you have any questions regarding restructuring business or consumer debt unrelated to bankruptcy, we, provide experienced consumer and business Chapter 7 and Chapter 13 bankruptcy law legal services.
If you have questions regarding divorce, family law or bankruptcy law, contact us for a free initial consultation. We accept MasterCard, Visa, Discover, American Express, checks and cash, and we charge reasonable and competitive rates. Call us at 813-321-3421 or contact our firm online.
We serve clients throughout Hillsborough County, including the areas of Tampa, New Tampa, Brandon, Riverview, Valrico, Gibsonton, Lithia, Mango, Palm River, Seffner, Sun City Center, Apollo Beach, Ruskin and MacDill Air Force Base.