December 2015
We have experience practicing in divorce and family law, including adoption and name changes, as well as consumer bankruptcy, having helped thousands of individuals and families resolve these issues. Our firm includes legal staff who are committed to providing excellent and responsive legal services to our clients.
"You can give without loving, but you cannot love without giving."
Author Amy Carmichael
All Family Law Group "Blog"
Paternity – Child Support and Timesharing
Parenting brings many pleasures as well as responsibilities. When parents are married to each other when the child is born, paternity is not typically an issue. However, when a baby is born to unmarried parents, paternity is not definite until it is established legally. If both parents agree, they can sign a form called a voluntary acknowledgment of…
Read More »
Creating a Parenting Plan that Works
A divorce is never easy for families and can be particularly difficult for children. Parents need to take time to make sure that the children's issues are addressed and that they will have as little disruption in their lives as possible. Florida family courts ensure that the best interests of the children are always first and foremost in a divorce. To make certain that…
Read More »
Who Keeps the House in a Divorce?
Divorce is never easy but it can become more complicated with there is property at stake. The home is a place that should be considered a safe haven, yet it could become a sticking point in a divorce settlement. In Florida property and assets that were acquired during the marriage are considered marital property and are to be divided equitably between spouses. All too often, couples disagree about what to do with…
Read More »
Child Relocation in Florida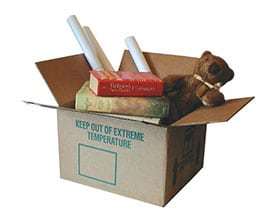 Divorced parents often wonder if it is possible for them to relocate with their child. The Petition to Relocate must be made in accordance with the law and must contain the correct information in order to be deemed legal. The court will schedule a hearing date at which time both parents will be present unless the non-relocating parent consents to the relocation. Relocation may be across the state or out of state. If you are moving within a 50-mile radius of your home it is not necessary to request permission from the court. However, many parents find that…
Read More »

Client Testimonials
Thought for the Day
Justine
December 2015
The team at All Family Law Group is amazing! From the moment of my initial consultation, they were friendly, attentive, and overall knowledgeable about the law. They really helped me get the best results of my case. Love them!

living-by-chance.blogspot.com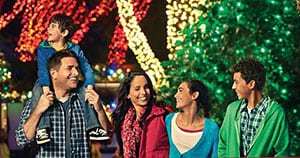 yelp.com
Christmas Town Busch Gardens
Unwrap a beautiful family tradition at Christmas Town™, where Busch Gardens® Tampa transforms into a holiday wonderland of Christmastime entertainment and attractions, holiday shopping, festive treats and more than a million twinkling lights for 20 select dates thru Dec. 31.
Read More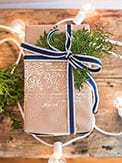 HGTV.com
45 Holiday Gift Wrap Ideas
A beautifully wrapped gift really shows someone you care. These clever do-it-yourself ideas are sure to impress everyone on your Christmas gift list without breaking the bank. For Example: Stamp It On! Give inexpensive Kraft or butcher paper an artistic update with a woodblock stamp and white ink.
Contact us for a Free Consultation to answer your questions about divorce, family or bankruptcy. We are committed to providing our clients with the best representation possible!

Lynette Silon-Laguna and Staff
All Family Law Group, P.A.
813-816-2236
info@familymaritallaw.com




Lynette Silon-Laguna