July 2015
All Family Law Group welcomes Ginger Dugan to our practice. Ginger practices Family Law Litigation including: Adoption, Divorce, Child Custody, Time-sharing, Parental Responsibility, Child Support Modifications, Custody Modifications, Contempt, and all other aspects of family law. Ms. Dugan also practices Wills and Trusts, Probate and Bankruptcy.
Ms. Dugan earned her Bachelor's Degree in English Literature at Florida State University and received her Law Degree from Regent University in Virginia Beach, Virginia. Click Here to read more about Ginger Dugan.
"Always remember that your present situation is not your final destination. The best is yet to come!"
Author unknown
All Family Law Group "Blog"
New Grandparents' Rights Bill Took Effect July 1
Michelle Parker, the mother of two young children, suddenly disappeared after she appeared on an episode of "The People's Court" with her ex-fiancé, who was also the father of her children. Parker was reported missing sometime after dropping the children off at her ex-fiancé's house in 2013. Her body has not been discovered and…
Read More »
Appealing a Florida Divorce: What Are My Options?
After a divorce, if you or your spouse are not happy with the result, you both have the right to appeal the decision. Legally, appeals determine whether or not the trial court correctly applied to law to the specific facts of the case. If a reviewing court determines the lower court made an error,…
Read More »
How Does Mediation Work?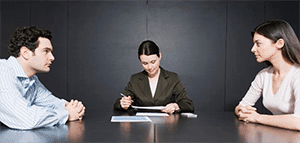 If you are involved in a contested divorce in Hillsborough County or other Florida jurisdictions, you will be required to attend mediation prior to judge hearing your case, unless there is a substantiated emergency. Outside of emergencies, the Florida Rules of Family Law Procedure require both parties to go to mediation before either temporary…
Read More »
Can I Enforce or Modify My Out of State Divorce in Florida?
Because divorce is state specific, it is difficult to know how to "transfer" your divorce when you move. If you and your children have moved or relocated after a divorce, paternity, or other family law proceeding has terminated, you might be wondering if Florida will enforce those orders. If you have received a final…
Read More »

Client Testimonials
Thought for the Day
Miller. a Family Law Client, February 2015
Danielle was very thorough in preparation for our case. We felt confident in her knowledge of possible outcomes and scenarios. The office setting was always welcoming, there were never any issues with communication. We always felt we were the priority and from start to finish Danielle was consistent and attentive to all of our needs. Our case was complex which included a judgement from another state, she handled everything very well and she was a credit to her law firm in representing us. Thank you Danielle.

buymelaughs.com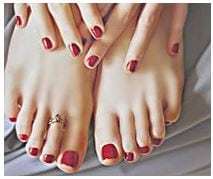 9 Best Pedicure Colors For Evening Shoes
One thing is certain if you are looking to make a splash, the right toe nail polish paired with the right color shoes makes a fashion statement. If you aren't sure which color to wear, this is the article for you!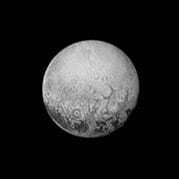 Pluto Up Close
In a day of both jubilation and tension, scientists anxiously waited for NASA's New Horizons spacecraft to send word across 3 billion miles (4.8 billion kilometers) and confirm it got humanity's first up-close look at Pluto.
Read More
Contact us for a Free Consultation to answer your questions about divorce, family or bankruptcy. We are committed to providing our clients with the best representation possible!

Lynette Silon-Laguna and Staff
All Family Law Group, P.A.
813-816-2236
info@familymaritallaw.com




Lynette Silon-Laguna