March 2016
We have experience practicing in divorce and family law, including adoption and name changes, as well as consumer bankruptcy, having helped thousands of individuals and families resolve these issues. Our firm includes legal staff who are committed to providing excellent and responsive legal services to our clients.
Watch this video to hear a message from All Family Law Group.
"To live a creative life, we must lose our fear of being wrong."
Author Joseph Chilton Pierce
All Family Law Group "Blog"
Avoid Making the Top Mistakes in a Divorce
Divorce can be a very emotional experience, but it is also a legal process. It is important that you keep this in mind while you navigate the waters of divorce. Some mistakes made during the process could have a devastating effect on your divorce settlement and may indeed impact your family's life in the future. Make your divorce as easy as possible by avoiding these mistakes…
Read More »
Resolving High Conflict Divorce
Divorce can be extremely difficult for families; however, it may be particularly hard when there are major conflicts between the parties. And, of course, when there are children involved it can be even more problematic. One of the many areas of contention may be child custody issues, which can be complex and hard to…
Read More »
Flat Fee Divorce – How it Works
Divorce isn't usually pleasant, but it doesn't need to be contentious either. The process of a divorce can be complex when the couple has been married a long time or has accumulated a great many assets. However, regardless of these factors, you may be able to get a flat fee divorce if you and…
Read More »
Time Sharing After Divorce – How to Make it Work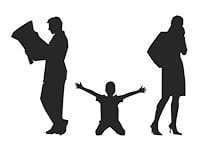 Time sharing, also referred to as shared parenting, is the most common way for divorced parents to raise their children. It may seem difficult to understand how people who were unable to get along while they were married are expected to make decisions for their children together. Yet that is what time sharing is…
Read More »

Client Testimonials
Thought for the Day
Rae U.
February 2016
I loved my experience at All Family Law Group. I just could not have asked for a nicer group of people to help me through a difficult time.

lessonslearned.com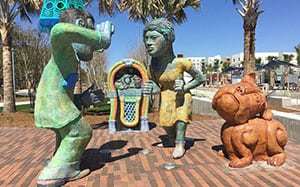 Linda Saul-Sena/cltampa.com
Transforming Tampa Bay:
Stay curious
James Simon's larger-than-life jukebox jivers mark the entry to the new Perry Harvey Sr. Park.
Public art can be joyful, provocative, informative or disappointing. It enlivens our public spaces and jolts our urban core with color and meaning. At best, it exhilarates. At worst, it causes folks to wander by muttering, "What a waste of public money." Downtown St. Pete has been leading the mural parade for …

tampabaytimes.com
Top 50 Restaurants of Tampa Bay
Reviews by Laura Reiley, Times Food Critic
In a very strong year for Tampa Bay restaurants, we witnessed a raft of appealing new chain concepts land (Besito, Doc B's, Tom+Chee, etc.); we saw celebrity chefs begin to stake out territory (Marc Murphy, the guys at Locale); we got our first legit ramen house. The downsides? Prices went up (a $14 glass of wine no longer spooks the horses), parking got scarcer and…
Contact us for a Free Consultation to answer your questions about divorce, family or bankruptcy. We are committed to providing our clients with the best representation possible!

Lynette Silon-Laguna and Staff
All Family Law Group, P.A.
813-816-2236
info@familymaritallaw.com




Lynette Silon-Laguna