Citrus Park FL Divorce Attorneys
Family Lawyers Serving Citrus Park Since 1997
If you are looking for a divorce and family law firm in the Citrus Park area, then look no further.  We are very responsive female attorneys representing men and women.  We do not have any bias one way or the other, as our loyalty is to our individual clients.  Full stop!
Each of our Citrus Park divorce and family law attorneys and staff have over a decade and a half and one attorney has nearly two and one half decades of experience practicing primarily in family and marital law.  Our attorneys and legal staff strive to provide the best representation possible and take into account each of our client's individual circumstances.  We can empathize with those going through these sometimes contested, emotional times.
Call us at 813-672-1900, text us at 813-543-8960 or email us for a free consultation to discuss your situation with one of our experienced Citrus Park divorce attorneys.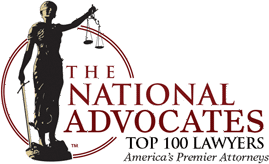 Our areas of practice include divorce, which also may include resolving issues involving children, such as child custody and visitation, child support, health insurance, etc.  Paternity, when parents are not married and have a child together, involves much of the same issues concerning children as does divorce.  We also practice in stepparent and relative adoption, name changes, criminal defense, chapter 7 bankruptcy and other areas of practice concerning families.
Our objective is to resolve the issues with our clients amicably, If possible.  Coming to an agreement early in the case will reduce attorney fees and the emotional costs of extended litigation.  If the parties cannot come to an agreement and there are valid legal issues to be resolved, then our Citrus Park family and divorce lawyers have substantial trial experience to achieve the best result.  We will be honest with you as to whether your issues in dispute will be successful if resolved at trial.  Furthermore, the parties can come to an agreement on some of the issues involved in their case and the remaining issues may be determined by the judge.
Do you have a divorce or family law matter? Contact the top notch law firm of All Family Law Group, P.A.
Click on any of the following categories of interest to you for additional information.  For instance, there are many categories of divorce and family law and one may apply to your situation:
Also, see our blog, video FAQs and divorce FAQs for more information.
Call us at 813-672-1900, email or text us at 813-543-8960 us to schedule a free consultation to speak with a skilled, experienced divorce and family law attorney, as well as our long standing legal staff.  We have helped thousands of people since 1997 to resolve their cases in their best interests.  We will respond to your call or email at our earliest opportunity and we really appreciate your interest in our services at All Family Law Group, P.A.  We look forward to speaking with you and advising you of your options.  Se habla Español.