Tampa Alimony & Divorce Attorneys
Alimony Lawyers in Tampa Since 1997
When working to achieve your alimony goals, it is important that you look for and work with dedicated and responsive alimony attorneys in Tampa. No need to look further. The highly skilled alimony lawyers at the Tampa divorce law firm of All Family Law Group, P.A. have a long record of helping hundreds of men and women to successfully meet their spousal maintenance and support goals.
As of July 1, 2023, the alimony legislation has been modified to in essence eliminate permanent alimony and other changes for all divorce cases whose Final Judgment is signed on or after this date.  See for full details: Senate Bill 2984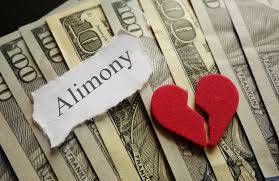 These changes include:
The option to award permanent (lifetime) alimony is eliminated, leaving bridge-the-gap, rehabilitative, and durational forms of alimony.
Rehabilitative alimony is limited to 5 years.
Durational alimony may not be awarded for a marriage of less than 3 years. The term of an award is limited based on the duration of the marriage, with certain exceptions, and may not exceed the lesser of the obligee's reasonable need or 35 percent of the difference between the parties' net incomes.
A court must make specific written findings if it requires an obligor to purchase life insurance to secure the award of alimony.
A court must reduce or terminate an award of alimony if it makes specific written findings that a supportive relationship exists. The bill places the burden on the obligor to prove by a preponderance of the evidence that such a relationship exists. Once proven, the burden shifts to the obligee to prove by a preponderance of the evidence the court should not reduce or terminate alimony.
Even still, Chapter 61 of the Florida Statutes presently is very imprecise and subjective and the outcome will depend upon the judge who decides it.  Of course there are statutory factors; however, it is how they are interpreted by the court which matters most. Family courts presently have great discretion in determining which factors to consider and in weighing the factors. Numerous factors can determine the amount of alimony to be granted, or even whether it will be granted at all.  For instance, courts may consider:
The length of the marriage
A party's ability to pay the support, and the other party's need for the support
The standard of living during the marriage
Whether a party has been unemployed to care for the parties' child or children
Whether a party gave up a career to benefit the marriage
Whether a party became disabled during the marriage and is not self supporting
The marital and non-marital assets and debts of the marriage and their division
Familiar with the Statutes and case law criteria in determining whether obtaining alimony is realistic and if so, a determination of a realistic amount
Experienced in building a strong case that supports your alimony goals
It is important to note that there had been a change to who pays the income tax on the alimony paid.  In 2018 and prior years the alimony payee paid income taxes on it.  Beginning in 2019, in any divorces which are not finalized in 2018 the payor of the alimony will pay the income taxes.  See How Federal Tax Reform May Affect Your Divorce.
Do you have questions regarding how to limit the amount of alimony you will pay or how to maximize the amount of alimony you will receive?  Contact the Tampa alimony lawyers by email, text us at 813-543-8960 or call us at 813-672-1900 for a free consultation to discuss your circumstances, and based on the consultation, to provide the options available.
Alimony Categories:
The time periods for these categories have changed under the revised legislation; however, we wanted to leave this in place to show the difference between the new law and the former law.
1. Bridge the Gap Alimony – this is usually paid in short term marriages where one spouse needs alimony for a short and definitive period of time to get back on his or her feet after the marriage is over.
2. Rehabilitative Alimony – a definitive plan whereby alimony is awarded to the receiving spouse to continue with his or her education to obtain a certain degree and for a certain period of time.
3. Durational Alimony – this type of alimony is generally awarded for longer term marriages providing support for a limited period of time.
4. Permanent Periodic Alimony – this type of alimony may be awarded in long-term marriages and usually terminates upon the death of either party or remarriage of the receiving party. It can be modified if there is a substantial change in circumstances.
5. Lump Sum Alimony – a certain amount of alimony paid at one time and it is non-modifiable.
6. Combination of the above.
Outdated Length of Marriage:
We wanted to leave these time periods in this page to show the differences in what is now the time periods compared to what were the time periods.
In addition, the periods of a marriage are specified in the alimony statute as follows beginning from the date of marriage through the date the petition for divorce is filed:
1 – 7 years – short term
8 – 17 years – moderate term
Over 18 years – long term
Our experienced Tampa alimony attorneys will work with you to help you determine the alimony you will likely pay or receive, answer your questions and provide informed legal representation.
Do you Need a Tampa Alimony Attorney?
Contact the Tampa law firm of All Family Law Group, P.A. if you have questions regarding divorce and alimony/spousal support in Tampa Bay.  To assist you we have a team of lawyers and legal staff committed to providing you with the best representation possible.  Contact our firm by email, call 813-672-1900 or text us to 813-543-8960 to schedule a free consultation with one of our experienced and dedicated attorneys to discuss your case and be advised of your options.  We will respond at our earliest opportunity if not immediately!  Se habla español.