Tampa Criminal Defense Attorneys
Criminal Lawyers in Tampa – Strong Track Record of Success
Since 1997, our top Tampa, Florida criminal defense lawyer, Vanessa Nye, has substantial and exclusive experience in all areas of criminal defense law, including four years as a Public Defender where she represented hundreds of clients who could not afford the expense of a private attorney.  She is a highly rated, knowledgeable criminal law attorney in Tampa, Florida who aggressively obtains results for our clients with compassion and responsiveness.  If you are looking for a criminal defense attorney then look no further. Vanessa provides leadership, counsel and heavy-duty representation by developing strategic plans to properly negotiate and defend our clients' rights in court, while strongly upholding their dignity in difficult and challenging times. Vanessa continuously oversees her work to ensure efficiency and quality, so our clients receive the one-on-one attention they deserve.  See her excellent testimonials.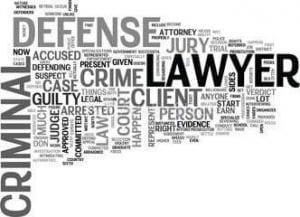 To help you mitigate the worst possible outcome, the experienced criminal defense lawyers in Tampa at All Family Law Group are available to represent you. To schedule a free initial consultation during regular business hours, please call 813-672-1900, TEXT us at 813-543-8960 or contact our firm online.  Or if there is an emergency and you need to call after hours, weekends or holidays, then please call (813) 551-3903 for assistance.  We can assist our clients via telephone, email, internet and video.  Remember, it is imperative to speak with an attorney before speaking with law enforcement.
Perhaps more than at any other time in your life, if you are facing criminal charges, working with an experienced and knowledgeable Tampa criminal defense attorney is a necessity.  Criminal charges have the power to change your life significantly, resulting in potential jail or prison time, probation, criminal fees, and a mark against you on your criminal record.
Tampa Criminal Defense Lawyers: Effective and Responsive
We are experienced in multiple areas of criminal law defense and we can represent you whether you have been charged with a minor traffic offense, a white collar crime or a violent crime.  Contact us if you have been charged with any criminal offense, including, but not limited to, the following:
Criminal Offenses:
Economic Crime Defense:
Fraud Offenses:
Being faced with a crime means that your future in on the line and until you have been sentenced or vindicated, you may not know how the next year, 5 years, 10 years or more of your life may be directly affected. If you are convicted of a crime in Florida, you may be forced to serve jail or prison time, which could destroy your relationships, result in the termination of your job (and serious struggles in finding a new job), damage your reputation, and make doing certain things–like spending time with a child–impossible. Even if prison time is not on the line, the requirement to be put on probation, combined with a mark on your permanent arrest/criminal record and potential other consequences, such as the loss of a professional license, can be very injurious to your future.
Our attorneys help you to build your case and protect your Constitutional right to defend yourself against charges. To accomplish this, we not only gather evidence on your behalf, we also discover potential ways of having evidence collected against you withheld from court or dismissed. Additionally, we can also negotiate with the prosecution to reach a plea bargain, where charges against you are reduced. Throughout the entire process you can take comfort in knowing that we are working for you with your best interests in mind.
Contact our Criminal Law Firm for Top Notch Representation
Call us at All Family Law Group, P.A. now at 813-672-1900, TEXT us at 813-543-8960 or after hours call (813) 551-3903 or contact us online to get the answers you need and to begin the process. Schedule a free consultation to discuss your criminal defense case with an experienced and knowledgeable Tampa criminal defense lawyer  We offer competitive fees as well as many forms of payment for our services including, but not limited to, cash, American Express, Discover, Master Card, Visa and payment by check.  We look forward to speaking with you!