Tampa Divorce Attorney
Marital Law Lawyers in Tampa, Florida
We are best rated Tampa women divorce and marital law attorneys at the local law firm of All Family Law Group, P.A., representing clients in all of the surrounding counties of Tampa Bay, Florida.  Our female divorce attorneys have successfully represented men and women in their divorce cases since 1997.  We focus on all aspects of divorce law, including division of assets and debt and whether an asset or a debt is marital or non-marital, retirement accounts and possibly alimony/support depending on your individual circumstances. Furthermore, if you have children, then you will have child support obligations, custody and visitation rights to resolve, as well as creating a parenting plan upon which both parents can agree.
Sometimes during marriage emotional, economical and trust issues may occur which cannot be contemplated at the time of marriage. The divorce process can be accomplished easily if both of the parties can agree on a resolution; however, sometimes the issues are contested between the parties and require competent, thorough litigators to protect his or her interests.  You need not look further as we will aggressively pursue your best interests.
Our Tampa divorce attorneys have approximately 60 plus years combined experience practicing in divorce and family law and we excel at what we do. Our loyalty is always with each of our clients and we will aggressively fight for our client's best interest during their representation. Furthermore, our attorneys include Certified Family Law Mediators, which can be very beneficial in settling your case, and our lawyers will collaborate with other to find the best solution possible in complex cases.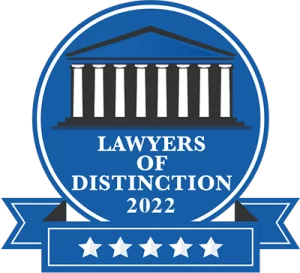 If you need trusted and dedicated Tampa divorce attorneys to guide you and represent you through your divorce case, look no further  Our goal is to provide the best representation possible in divorce cases by providing responsive, personal and informed representation of our clients. Our top notch female divorce attorneys work with our clients to obtain the best result. Schedule a divorce free consultation by calling us now at 813-672-1900, TEXT us at 813-543-8960 or email us to discuss your situation with a knowledgeable Tampa Florida divorce lawyer.
Avvo Reviews 75- 5 Star:  "All Family Law always listened to my questions and concerns and would respond in a timely manner. Billing was concise and easy to understand."  (Lindsey)
Our Tampa Bay divorce law firm practices in the following areas of law:
Better Business Bureau Reviews 29-5 Star: "Right from the start, Cindy W, was very welcoming & answered every question I had at this emotional time. I was amazed by the knowledge, communication, and personal attention I received! My calls/emails were promptly answered! All Family Law Group worked closely with me every step of the way! So glad I chose the AFL team! ;0)." (Aida W.)
Tampa Divorce Attorneys: Trusted • Responsive
Our female divorce lawyers and legal staff provide empathetic, caring, committed assistance tailored to your individual circumstances, which is what women do best. However, when necessary we will aggressively pursue your legal rights. We will guide you through the process of divorce as it is a process. Most cases will be resolved through a marital settlement agreement or a mediation agreement resulting in an uncontested final hearing where these agreements will be incorporated into and enforceable by a final judgment.
If at all possible resolving your case amicably is our ultimate goal and to avoid the emotional and financial costs of litigation.  However, if you and your spouse cannot agree, then our Tampa divorce attorneys will use their knowledge and expertise to assure that your interests are well represented before the Court in a contested temporary hearing or final hearing/trial.
Tampa Divorce Attorneys: Experienced • Smart
If you are a member of our military and you are in need of a divorce, we have had particular knowledge and experience with military law over the years as it relates to divorce and we have represented hundreds of military clients.  Especially as there are many service members in Tampa Bay because of MacDill Air Force Base.  These spouses need help from an attorney who is experienced in military divorce and who knows being a member of the military service has special circumstances and laws which must be followed.
Need a Top Rated Female Tampa Florida Divorce Lawyer?
Contact the experienced and best ranked Tampa divorce lawyers at the law firm of All Family Law Group if you have any questions regarding divorce and related matters. Our long term team of divorce attorneys and legal assistants are committed to resolving your case in the most expeditious manner possible to avoid needless emotional pain, as well as the additional attorney fees paid if you and your spouse cannot agree. Tampa divorce attorneys offer a free consultation with a best rated, aggressive top Tampa divorce lawyer. 100s 5 star reviews online!  Email, call 813-672-1900 or TEXT 813-543-8960. When you contact us we will respond to you immediately or at our earliest opportunity. Se habla Español.
AWARDS & BADGES: