Tampa Father's Rights Attorney
Father's previously had very little rights in Florida when it came to his children both with the custody and visitation of them and the amount of child support he paid to the mother. That was especially true for paternity actions involving single fathers with children outside of wedlock.  Times have changed and now more than ever the courts are recognizing a dad's role in the life of his children, both in terms of time with them and  monetary support of them. Florida public policy is that both parents have frequent and continuing contact with their minor child after separation and divorce and that parental responsibility for the child be shared except in certain exceptional circumstances.  Since 1997, our dad's rights lawyers sincerely believe that a father's role in their children's lives is equally as important as the mother's role.  A child needs their father's love, influence and needs to know that he or she is important to him.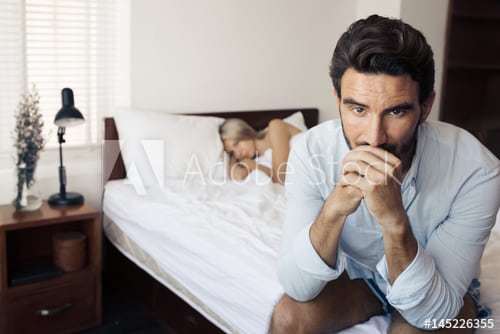 Timesharing & Parental Responsibility
The court system in Florida has come to recognize that it has an obligation to give fathers the same opportunity as mothers to be in and participate in the lives of their children. The Tampa father's rights lawyers at All Family Law Group agree wholeheartedly that dads should share equally with the mother in visitation and custody of their children, now legally known as timesharing and parental responsibility.  Legally the language has changed; however, the terms custody and visitation are still commonly used.  The criteria for determining timesharing between the parents is not whether you are the father or the mother.  Instead, it is determined by what is in the best interests of the child.  Florida Statute 61.13 (3) outlines the criteria the court will look at to determine the best interests of the child.  Our dad's rights attorneys are committed to obtain the timesharing schedule you desire under your unique circumstances and the best interest of the child criteria.
The parties usually share parental responsibility which includes both parents sharing in all of the decision making regarding the child or designating which parent will have decision making authority as to certain aspects of the child's life.  Such as which school or daycare the child will attend or which doctor the child will see.  There are also cases when there are exceptional circumstances where one parent has sole parental responsibility and has all of the decision making ability.  This could be, for example, if one of the parent's cannot be found, if he or she is in prison, or if he or she agrees to give the other parent sole parental responsibility.
If you would like more information on how we can help you with your child custody, visitation or child support issues whether you are married or single, call us now at 813-672-1900 or contact us by email to start your free consultation with one of our experienced Tampa Dads' rights lawyers.
Child Support
Child support has in recent years also been changed to be more beneficial to the father. Previously, the presumption was that the mother would be the custodial parent and the father would pay 100% of the child support. In the last 16 or so years the law changed to prorate the child support payments made according to the number of overnights each parent had with the children.  Child support cannot be waived by either party as it is the right of the child to receive it. Florida has a form which is used to determine child support in all cases.  It is called the Florida Child Support Guidelines which makes child support determined by specific criteria and it must be filed in all cases involving children.   Basically, it is calculated using the net income of the parties and the number of overnights per each parent.  It can also include the cost of child care and/or insurance premiums divided between the parties pro ratably according to the percentage of time each of them spend with the child.  It is not necessary to include to include child care or insurance payments in the Florida Child Support Guidelines.  They can be included elsewhere either in a marital settlement agreement or a parenting plan.  Sometimes it is best not to add these amounts to the child support Guidelines, as their amounts may change or terminate and if they are in the Guidelines, you will have to revise the Guidelines to take the change into account.  These changes can be addressed either in an agreement or parenting plan.
Modification
Both child support, timesharing and parental responsibility can be modified after a final judgment if you can show that there is a substantial change of circumstances that has occurred and which could not have been contemplated at the time the paternity or divorce action was finalized.  It is necessary to provide tangible evidence of this change and it is often difficult to make a change, so it is best to get it right at the time the action is initially finalized.
Contact the Experienced Tampa Father's Rights Lawyers
If you have questions regarding your rights as a father either in a divorce action or a paternity action, contact the law firm of All Family Law Group, P.A. for a free initial consultation to discuss your options. Call 813-672-1900 or email us and we will get back with you at our earliest opportunity.  We will aggressively defend your rights!