Tampa Divorce & Family Attorneys
Low Cost, Affordable, Flat Fee & Unbundled Services
We offer unbundled (a la carte) attorney or paralegal services, including, but not limited to, the following:
flat fee document preparation for an uncontested divorce or paternity action with or without representation;
document, agreement and pleading review;
legal advice by an experienced Tampa divorce lawyer or Tampa family attorney without representation;
or representation limited to a hearing or a mediation.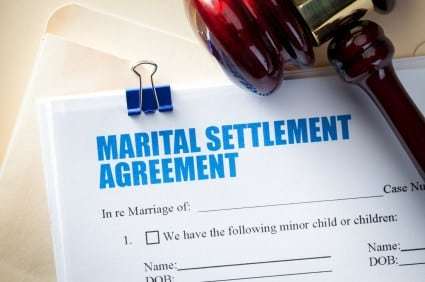 We can help when you have a situation whether it is uncontested or contested and you cannot afford to hire an attorney for the entire action. Unbundled services mean that we do not represent you in your case but assist you with certain portions of it, or we can represent you as to certain portions of it, i.e., at a specific hearing or at mediation. These services are provided in a flat fee rate or hourly fee with the minimum being an initial one hour consultation and thereafter the fee is prorated. We provide the following, but not limited to, unbundled services:
Consultation with an attorney regarding any legal matter in which we practice to help you prepare your case. (Hourly fee.)
Reviewing your completed documents when you are petitioning or responding to a petition or any other form related to your case. This includes divorce, paternity, adoption, name change, or any other matter in which we practice. (Hourly fee.)
Complete form preparation for uncontested divorce or paternity to file without representation or the advice of an attorney. (Flat fee services)
Providing limited representation in your uncontested divorce or paternity action for a flat fee when you and your husband or wife are in complete agreement from inception of the case through final hearing  The terms of the Agreement and other completed paperwork do not include the advice of an attorney.  You will be provided with all paperwork required for you and your spouse to complete which are necessary to open and to finalize the action.  We will prepare some of the pleadings required to be filed which do not require your input.  If necessary, we will provide you with a Marital Settlement Agreement and/or Parenting Plan which you and your spouse will complete and execute pursuant to your agreed upon terms.  When we have received all of the completed, required paperwork, we will file your case with the court and we will schedule and attend the final hearing with you.  You will be guided completely through the process.  (Flat fee.)
Consultation regarding hearing or trial preparation. One of our attorneys will consult with you regarding an upcoming hearing or trial and give you advice on how to prepare for it and present your case, without representing you at the hearing. (Hourly fee.)
Consultation for mediation. We can also help you prepare for mediation by explaining the process to you and give you some advice, including asking that a clause be included in the agreement giving you the ability to rescind the agreement within 10 days.  After the mediation has been completed, we can review the agreement for you and advise you on it. (Hourly fee.)
One of our dedicated divorce attorneys can represent you in a limited appearance at a specific hearing or at mediation. (Flat fee or hourly fee, depending on the circumstances.)
You can use our firm as much or as little as needed and also keep the same attorney throughout the duration of your case. So when you cannot afford to retain an attorney for your entire case and you are looking for a less expensive alternative, at least this affordable "self-help" and "do it yourself" process will be done with the guidance of a law firm.  If your divorce or family law case becomes contested, we have substantial successful litigation experience.
Do You Need a Tampa Flat Fee, Uncontested Divorce Attorney?
To answer your questions we provide a free consultation, accept all major credit cards as well as charge competitive fees while providing excellent representation. We're committed to you and obtaining the best results possible in your case.  For your convenience All Family Law Group has offices throughout Tampa Bay.  Contact our law firm now by email or call 813-672-1900 and we will respond to you at our EARLIEST opportunity to schedule a free consultation.  Or, one of our attorneys may be available for an immediate consultation.