Tampa Family Law Attorneys
Family Lawyers in Tampa Bay, Florida
Since 1997, our all star, top-rated women family law attorneys in Tampa, Florida, at the law firm of All Family Law Group, P.A. provide understanding and supportive help with your family law case from inception through finalization. It is each of our goals to provide the best representation possible for all of our men and women clients.
We will address your case efficiently, personally and effectively to meet your legal needs quickly and as economically as possible during this difficult time. This can be accomplished especially if both parties are in agreement.  If both parties cannot come to an agreement and litigation is necessary, then we will provide thorough and competent representation for all of our clients' best interests. Our attorneys have a combined approximate 60 years experience in divorce and family law and we have 100s of 5 star reviews online. Considering the substantial experience each attorney has in family law, our fees are very reasonable.
Our best rated Tampa family lawyers are well-situated to help clients with divorce and other family law matters via telephone, email, and video and our family law attorneys offer a free consultation: CALL 813-672-1900, TEXT  813-543-8960 or email. 100s of 5 star reviews!  Look no further if you are seeking a skilled and knowledgeable Tampa family law attorney.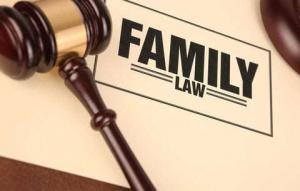 As a full-service family law firm in Tampa, Florida, our lawyers provide comprehensive assistance over a wide range of family law matters, including, but not limited to, post judgment modifications of child support and custody, paternity, as well as issues that may arise in the context of a divorce or remarriage.  We can also help you with you with stepparent and relative adoption, as well as changing the legal names of spouses and children. Our highly rated Tampa Bay family law attorneys are available to help any time a need arises in any of these areas of law.  Furthermore, we offer help in criminal defense cases as these are family related matters.
Google Reviews 79-4.7 Star: "Made the process of getting custody for my son fast and easy. They stayed in contact and always answered any questions I had. Would definitely recommend to anyone." (Gustavo Huante)
Click on a topic below for more detailed information on that particular area of family law.
Family Law Attorneys: Responsive and Committed
Our Tampa family law lawyers provide sound legal advice and high-quality representation to assure that you are well-represented in the family law process and that your needs are met now and into the future.  The following are some of the areas in which we practice:
Avvo Reviews 75- 5 Star:  "Excellent, up front, honest, knowledgeable and professional…awesome attorney in every aspect.  Hello, I want to leave the most wordy and down right honest review about this team with Monica at the helm for my dissolution of marriage with a minor child. Monica at the helm for my dissolution of marriage with a minor child. I have to say wordy and the team will know what I mean by that 🙂 First, Monica is the most knowledgeable, experienced in her field and professional attorney; I am so thankful I found her…" See more on Avvo. (Teresa)
Need a Top Rated Family Attorney?
For advice and assistance in any family law matter in the counties surrounding Tampa Bay, schedule a family law free consultation with the law firm of All Family Law Group, P.A. via online, TEXT at 813-543-8960 or call 813-672-1900 to speak with an experienced Tampa family attorney who has your back and is ready to help you meet your needs. Se habla español. We will respond to you at our earliest opportunity!
What are some of the most important factors in choosing a Tampa family law attorney?
When determining your choice of a Tampa family attorney it is best to go to the attorney's or law firm's website to obtain information on the attorney and the firm. It's important that the attorney limits his or her practice to the area of law for which you need an attorney. Furthermore, the years of experience may be helpful; however, they are not determinate as to the capability of the lawyer.
One of the best factors to look at are the attorney or law firm's reviews by clients and endorsements by peer attorneys. You will want to look for an attorney and law firm which are responsive to your questions. Furthermore, a factor to look at is how much the attorney charges, although it is better to pay more for an excellent lawyer and firm who will represent you zealously. Getting a divorce or any other family matter will affect the rest of your life. You need to make sure that you are well represented by lawyers who care and will give you the best representation possible.
AWARDS & BADGES