Lithia FL Divorce Attorneys
Family Lawyers Serving Lithia, Florida Since 1997
At All Family Law Group we understand the sometimes emotional and controversial effect of divorce and family law cases on our clients.  Our experienced Lithia divorce and family attorneys and legal staff strive to provide personal and individualized representation of our clients. It is most important to us to respond to client calls and emails at our earliest opportunity or let he or she know that we have received their message and tell them when we can respond.  We have substantial experience with divorce, family matters including paternity, child custody and support, alimony, division of assets as well as relative or stepparent adoption, name changes and criminal defense.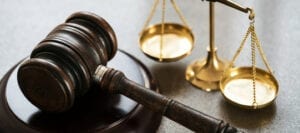 In divorce and family law cases it is best come to an agreement, if at all possible.  If you cannot reach an agreement and litigation is necessary, the cost of attorney fees can be substantial. Furthermore, litigation can be very stressful and the emotional costs can be great.  So even though it is best to come to an agreement, sometimes it is necessary to litigate the outcome before the court, and if so, our attorneys have many years of successful litigation experience.
The following links are the areas of law in which we practice:
In addition, you can obtain more information on topics of interest on our blog, video FAQs and divorce FAQs.
Do you need a divorce or family law attorney in Lithia?
If so, we can help you with your divorce or family law matter! Contact our office by email, call us at 813-672-1900 or text us at 813-543-8960 to schedule a free consultation with one of our dedicated Lithia divorce and family attorneys to discuss your situation. We certainly are very appreciative of your interest in our services at All Family Law Group and we look forward to speaking with you!  Se habla Español.