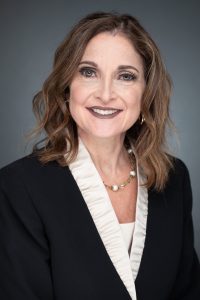 Monica A. Frost is an experienced, skilled, dedicated, compassionate, and even-tempered Family Law Attorney, Florida Supreme Court Certified Family Mediator, and Guardian Ad Litem for family law cases. Monica has concentrated her legal services on family law matters for over 14 years. Monica prides herself on her effective legal writing, research and negotiation skills, which lead to persuasive legal positions, and quality and comprehensive settlement agreements. Monica is committed to leading her clients to a fair resolution of their case without the necessity of protracted and expensive litigation. But, when necessary, Monica has the preparation and trial skills necessary to take the matter to trial as a last resort.
Monica grew up in West Palm Beach, Florida, has been married since 1996, and has two daughters who are talented and accomplished young adults. Monica attended the University of Florida and graduated with a Bachelor of Science in Business Administration with a focus on Real Estate and Urban Development in 1989. Monica obtained her law degree from the University of Miami School of Law in 1993 and has been a member of the Florida Bar for over 30 years.
Prior to focusing on Family Law, Monica served as an Assistant State Attorney in Hillsborough and Polk County, Florida for a total of 7.5 years, where she prosecuted misdemeanor, traffic, juvenile and felony cases which included Domestic Violence, Child Abuse and Sex Crimes, through case building, depositions, motion practice, plea negotiation, non-jury, jury trial and sentencing. Monica also served as Assistant Staff Counsel for the Florida Bar in attorney disciplinary proceedings where she was involved in intake, case evaluation, served as liaison on multiple Grievance Committees, prosecuted attorney disciplinary cases on behalf of the Florida Bar before the Referee (Circuit Court Judge), and drafted appeals.