Riverview Divorce Attorneys
Family Lawyers Serving Riverview, FL
If you are looking for top rated divorce and family law attorneys in Hillsborough County our Riverview, Florida law office is conveniently located just off of I-75 on Highway 301 South at the intersection of Bloomingdale.  Since 1997, our goal at the law firm of All Family Law Group, P.A. is to provide superior, responsive and informed representation of our clients.  We attempt to resolve all of our cases through settlement, if at all possible, to avoid the monetary and emotional expense of a contested divorce or other family law matter.  It is up to the parties to agree and to compromise with each other so that they can resolve their differences amicably. However, if settlement is not possible, we will zealously represent our clients with a well prepared and informed defense/offense to obtain the best possible outcome.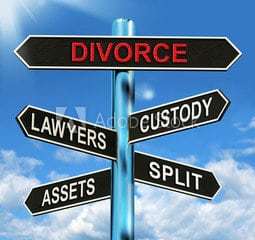 See the following for specifics on our areas of practice and information:
Paternity Lawyers
The predominate family matter aside from divorce is paternity determination, which petition can be initiated by either the father or the mother for different reasons.  It is especially important for a father to petition to establish paternity as it is necessary for him to be declared legally the father and have full rights to custody, visitation and decision making as well as child support and other obligations.  Being named on the Birth Certificate is not sufficient to establish himself legally as the father.
Name Change and Adoption Attorneys
The experienced and established attorneys at our Riverview law office have extensive experience in both contested and uncontested stepparent and relative adoptions of minor children or adults.  These adoptions do not require a home study as is required in the adoption of a child from a third party.  If the natural parent signs a consent to the adoption it is considered uncontested and the adoption can proceed without the biological parent being involved.  If the biological parent does not consent then the case becomes contested and certain factors must be established prior to proceeding to litigation.  Furthermore, any child support obligation will terminate for the biological parent upon the date the final judgment is signed by the judge.
In addition, we have extensive experience in name changes for minor children and adults.  A name change for an adult only involves the person requesting the name change; however, if a minor child's name is to be changed, it requires the consent of the other biological parent.  We have found that if you cannot obtain his or her consent and the biological parent's whereabouts are known and he or she gets served with the petition and responds, then the name change will be denied if the biological parent objects to it.
Contact our Riverview Divorce and Family Law Lawyers
Be proactive and get advice now to know your options.  At All Family Law Group, P.A. we offer a free initial consultation to discuss your case with one of our top notch divorce and family law attorneys.  Call us at 813-672-1900 or email us to schedule a time to talk if an attorney is not available when you contact us.  We are happy to help!