Westchase Divorce Attorneys
Award Winning Family Lawyers Westchase Florida
Since 1997, the long time experienced and knowledgeable Westchase divorce and family law attorneys at the law firm of All Family Law Group have been helping our clients with their divorce or family law matter in the most expeditious and thoughtful manner possible. If you are looking for help with your case, then look no further.
We are absolutely committed to providing the best personal and individualized representation possible.
We offer a free consultation to discuss your situation, and based upon what we are told, we advise you of options available.  To schedule call us at 813-672-1900, text us at 813-543-8960 or contact us via email.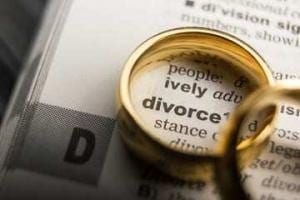 Family law issues are primarily those that deal with children born outside of marriage.  A father must bring a paternity action to establish his legal rights as a father, as well as to schedule timesharing and visitation, calculate child support and decide on other matters affecting children.
In any matter involving children, the parents must agree upon and complete a Parenting Plan.  If they cannot agree, then the case will proceed to trial for the judge to decide. These children issues will also be included in a divorce if there are children involved.  We are also experienced in adoption between stepparents and relatives, as well as name changes.
Each of our goals are to resolve our clients' cases amicably, if at all possible, so that our clients can avoid the negative emotional consequences of prolonged litigation.  Furthermore, the cost of attorney fees skyrocket the more the parties' cannot agree, especially if the case must be decided in the court by the judge at a final hearing or trial.
However, if there is a legitimate gain by litigating the case and it will be helpful to litigate, our divorce and family law attorneys have extensive trial experience and strive for success in all of our litigation actions.
Our main areas of divorce and family law pages can be found at the links below:
Furthermore, please look for information on our blog, video FAQs and divorce FAQs.
Need a Westchase Divorce & Family Attorney?
Call us today at 813-672-1900, text us at 813-543-8960 or fill out the contact us by email us to schedule a free consultation to discuss your circumstances.  We at All Family Law Group, P.A. understand how important your case is to you and we will always strive to put our men and women clients first providing them with the best representation possible.  Our loyalty lies with each of our clients.
Se habla español.