Wimauma Divorce Attorneys
Top Family & Divorce Lawyers Serving Wimauma FL
We are top notch, long time experienced and knowledgeable Wimauma divorce lawyers and family attorneys since 1997.  Each of the attorneys and legal staff at the law firm of All Family Law Group is dedicated to providing individualized, personal and responsive informed representation.
That is the goal of each of us here and we aspire to meet that goal for each of our men and women clients.  Our loyalty is to each of our clients: fullstop.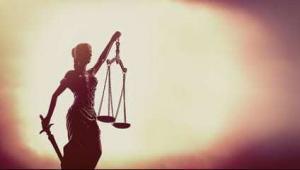 Going through a divorce or other family law matter can be a very traumatic experience to some people.  We strive to make your experience as seamless as possible throughout the process.
The best option is that the parties agree on how to resolve each of the issues confronted in their divorce or other family matter.  In a divorce there will be issues such as division of marital assets and debts of the marriage and potential alimony, if the parties do not have children.
In a divorce or paternity action, in addition to the latter, there will be decisions between the parents regarding the following:
regular timesharing-visitation schedule
holiday and vacation schedule
who has decision making as to particular events concerning the child
the amount of child support
who will provide health insurance
how uncovered medical expenses will be paid
division of daycare and private school expenses, if any.
We are here to help!  We offer a free consultation with an experienced divorce and family law attorney. Contact us by email, call us at 813-672-1900 or text us at 813-543-8960 to schedule.
In both a paternity action and a divorce, the parties will be required tocomplete and sign a Parenting Plan, which will include the above agreed upon terms.
They will also complete a child support guidelines worksheet which will determine child support paid by the parents. And it may include in its variable, health insurance, daycare or private school, if the parents want to include these amounts in the calculation.
It is certainly best if the parties can come to an agreement in a divorce or other family matter on all aspects of the issues in their cases.  Doing so will reduce the cost substantially and also reduce the emotional toll of going through a contested case.
However, if the parties cannot agree, then the judge will have to decide the unresolved issues in a final hearing or trial, depending on its length.
Need a Wimauma Divorce or Family Law Attorney?
If so, call the top ranked Wimauma divorce lawyers and family law attorneys at the law firm of All Family Law Group, P.A. regarding any questions you may have concerning any area of the law in which we practice. Please contact our law firm by email, text 813-543-8960 or call 813-672-1900 to schedule a free consultation and we will respond to you immediately or at our earliest opportunity.
We are all committed to resolving your case in the most expeditious manner possible, but at the same time making sure that you receive all of which you are entitled.  We look forward to speaking with you!
Se habla Español!