November 2015
We have experience practicing in divorce and family law, including adoption and name changes, as well as consumer bankruptcy, having helped thousands of individuals and families resolve these issues. Our firm includes legal staff who are committed to providing excellent and responsive legal services to our clients.
"Use your smile to change this world. Don't let this world change your smile." Author Unknown
All Family Law Group "Blog"
Uncontested Divorce in Florida
Divorce can be an emotional and difficult time in your life. Once the decision to divorce has been made, the legal process must be followed. Divorce in Florida is also known as dissolution of marriage. The easiest and fastest divorce option is an uncontested divorce. When a couple can agree to the terms of the divorce, it is said to be uncontested. If one or the other party does not agree to the divorce or…
Read More »
Modifying a Finalized Divorce
The divorce process is often complex and lengthy and sometimes there are many issues that must be settled during the process. If the parties cannot agree upon the terms, then a hearing before the judge would be required and it would be up to the judge to decide the outcome. The terms of the judge's decision will be included…
Read More »
Florida Military Divorce
The decision to divorce is never an easy and it may be even more difficult when one or both spouses are members of the military service. Divorce can be stressful and confusing, but it is especially complicated for members of the military. There are a number of concerns and considerations that can…
Read More »
Alimony In Divorce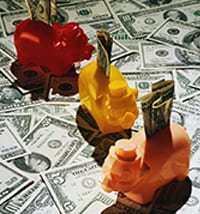 Alimony is money that is paid by one spouse to the other during or after a divorce. There are several types of alimony, also known as spousal support or maintenance. Whether you will get paid alimony will ultimately be determined as part of your final divorce settlement terms. While alimony was often a common part of every divorce proceeding…
Read More »

Client Testimonials
Thought for the Day
Arleene
Divorce Client 2015
I believe I understand that this is final and I am divorced finally. I want to thank you for all your hard work, your advise and the time that you dedicated for this to happen. I am very satisfied and grateful with the result and I have to thank you from the bottom of my heart for that. I wish you well and I hope you can continue helping people the way that you help me.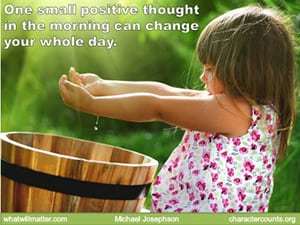 whatwillmatter.com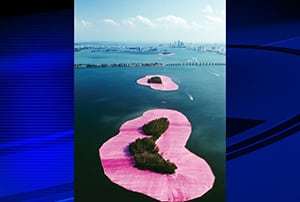 Tampa Musem of Art exhibition focuses on art of Christo and Jeanne-Claude
The latest exhibition at the Tampa Museum of Art follows massive art installations from concept to reality.
"XTO + J-C: Christo and Jeanne-Claude Featuring Works from the Bequest of David C. Copley" is on display through Jan. 3, 2016.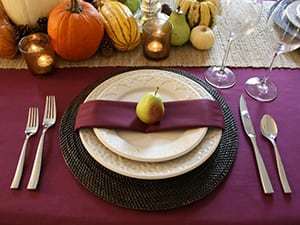 15 Stylish Thanksgiving
Table Settings
Whether your taste in tablescapes is subdued or sumptuous, get ready to give thanks in style. Browse photos of beautiful Thanksgiving table settings, centerpieces and accessories for ideas and inspiration.
Contact us for a Free Consultation to answer your questions about divorce, family or bankruptcy. We are committed to providing our clients with the best representation possible!

Lynette Silon-Laguna and Staff
All Family Law Group, P.A.
813-816-2236
info@familymaritallaw.com




Lynette Silon-Laguna