Tampa Military Divorce Attorneys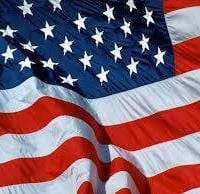 Divorce Lawyers Since 1997
Military divorces happen at all stages of marriage, from long 20-year marriages to couples married just before deployment overseas in Germany, Korea or Afghanistan. It is important to note that, the military does not grant divorce. State courts grant divorces to persons who are in the military and it's better to think of military divorces as divorces involving military personnel. As such, international law could become relevant factor when divorcing a military member who is overseas. This is particularly true if the country has signed the Hague Convention. The Hague Convention covers service of process abroad and may apply in some child custody disputes.
The Hague Convention Service & Custody
Florida law requires the service of military personnel outside the United States conform to the requirements of the Hague Convention. Consequently, the Convention of the Service Abroad of Judicial and Extrajudicial Documents in Civil or Commercial Matters (the Convention on Service Abroad) governs the service of divorce papers on military spouses abroad. The convention requires that service follow the rules of the country where the service member resides. Additionally, documents may need to be translated into the local language, even if the service member does not speak the language.
A different Hague Convention may apply if a child is improperly taken overseas. The Hague Convention on Child Abduction (Child Abduction Convention) is likely to come into play when a child was improperly, or illegally, removed from a custodial parent. A Child Abduction application may be made at The Hague when:
A child is taken, or retained across an international border,
The place where the child is being held is away from the child's habitual residence,
The child was removed without the consent of the custodial parent; and
The custodial parent has custody according to the law of the child's habitual residence.
If the countries involved are parties of the Child Abduction Convention, then the child must be returned to the habitual residence. This will be the case unless returning the child will create a grave risk of harm to the child. The "habitual resident" is usually the physical location of the child six months prior to filing the application.
Military divorce and potential custody disputes are complicated. These issues are even more complicated in military divorces that involve the Hague Convention. Military divorces evolve rapidly and there is too much at stake for attorneys and their clients to learn about critical aspects of the Hague Convention on the fly. It is extremely important to locate counsel with knowledge and experience in military divorce and Hague proceedings.
Top Tampa Military Divorce Attorneys
The experienced military divorce lawyers at the law firm of All Family Law Group, P.A. have the skills necessary to take you through your military divorce. Our office is knowledgeable in the area of military divorce and can help you throughout the process. Contact the divorce lawyers at All Family Law Group, P.A. in Tampa Bay at 813-672-1900 for a free consultation.
By Lynette Silon-Laguna Google+