How Are Gifts Divided During Divorce In Florida?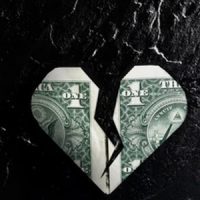 The division of property is always one of the most complex issues in any divorce case. Under the equitable distribution laws in Florida, marital assets are divided in a fair, but not necessarily equal, manner. One of the most challenging aspects of property division is determining which assets and liabilities are considered marital, and which are separate. When considering gifts, the issue becomes even more complicated. Certain gifts are deemed marital property, while others are classified as separate. Below, our Tampa asset and debt attorney explains further.
Gifts Between Spouses
Gifts between spouses, or gifts one spouse gave to another, are usually considered marital property for two reasons. The first is that when spouses exchange gifts, they are already married. Marital property includes any assets or debts acquired during the marriage, and spousal gifts fall into this category. Gifts between spouses are also usually purchased with marital assets, such as a joint bank account. Due to the fact that marital funds were used to purchase a gift, it is then considered marital property.
Gifts from People Outside of the Marriage
While gifts between spouses are usually considered marital property, that is not true for all gifts received during the marriage. The law defines a gift as property offered by one person outside of the marriage to someone within it. As a gift, compensation also cannot be given in exchange for the property. The law recognizes that a married individual may receive a gift from someone that is not their spouse. As such, these gifts are usually still considered separate property.
Inheritances are some of the most common gifts, and people often wonder if they are subject to division. As a gift, inheritances are usually classified as separate property. Still, there are times when separate property can be deemed as marital property. For example, if an inheritance is commingled with marital property, it is no longer considered separate. If one spouse placed their inheritance in a joint bank account, it would then become commingled and classified as marital property.
Wedding Rings and Gifts
Wedding and engagement rings, as well as wedding gifts, are unique pieces of property and people often wonder if they will have to forfeit these during divorce, too. Wedding and engagement rings are purchased prior to the marriage, so marital funds are not used to purchase them. As such, the recipient of the ring usually has the right to keep it. On the other hand, wedding gifts are received shortly after the marriage is made official and so, these are considered separate property.
Our Debt and Asset Attorneys in Tampa Can Help with Your Property Division Issues
Dividing property during a divorce is always complicated and when it comes to gifts, the issue can become even more complex. At All Family Law Group, P.A., our Tampa debt and asset attorneys have the necessary experience to identify marital property and help you keep what is most valuable to you. Call us now at 813-672-1900 or contact us online to schedule a free consultation and to learn more.  Se habla Español.
Sources:
leg.state.fl.us/statutes/index.cfm?App_mode=Display_Statute&URL=0000-0099/0061/Sections/0061.075.html
leg.state.fl.us/statutes/index.cfm?App_mode=Display_Statute&URL=0000-0099/0061/0061.html