Are There Risks with Doing a Divorce Yourself?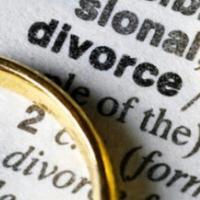 Dealing with the emotional, financial, and psychological fallout of divorce is no small thing, and even couples who know this step is coming still generally walk through the same process to transition to life outside of marriage. The biggest hurdle to moving on is the divorce process itself, and some spouses are intent on bringing the marriage to a close in the most efficient and least costly way possible. Finances are a concern for everyone, and divorce significantly alters each spouse's resources, often in permanent ways. Thus, finding a more cost-effective option to dissolve a marriage can be attractive for this reason. Further, spouses may think that if all issues are agreed upon, the involvement of a divorce attorney is not necessary, and will only add extra time to the process. This approach to divorce is known, and a number of resources exist online to help spouses accomplish this outcome without the assistance of an attorney. In fact, a new Florida company is offering a document preparation service to couples seeking a divorce in this State. This represents just one option a spouse could use to sue for divorce without an attorney, but given the finality of divorce, and the long-term consequences to many aspects of a person's life, is going it alone the sufficiently safe, or is it more likely to introduce undue risk that could bring unnecessary harm to one or both parties? A discussion of advantages and disadvantages of handling a divorce without an attorney will follow below.
Potential Advantages
The obvious advantage of handling a divorce case without an attorney is the cost savings. In this situation, the only fees would be to prepare and notarize the documents and court filing costs – minimal when compared with attorney's fees in the average divorce. Another advantage is the time savings a spouse would experience by avoiding the time it would take to find an attorney, submit the necessary information to produce the required court documents, and wait for the attorney to prepare and submit them. Finally, some spouses may view the presence of an attorney as a catalyst for conflict, and will dig in their heels as a result, but this dynamic truly only surfaces if each spouse is clear on what they want, and how they are willing to structure the divorce settlement.
Potential Risks
For understandable reasons, divorcing spouses are not really able to put an objective lens on their situation to determine the best possible solution to points of disagreement. A divorce attorney can provide that discernment, and ensure that this bias does not result in the couple missing important details. On a practical level, the legal system has many technical requirements that even seasoned attorneys can miss or misunderstand. Failure to follow these rules can delay the case, or even see it dismissed entirely. Looking at the issues many divorces are asked to resolve, child custody and the division of retirement benefits can quickly become complicated, even if the spouses more or less agree, and if not addressed properly, important rights could be lost that may never be recovered. Finally, spouses that decide to handle their own divorce are much more likely to return to court at a later date to reassess an issue that was not fully worked through in the initial divorce. This outcome will end up costing the couple more money and greater conflict than a divorce attorney could have identified and neutralized in the beginning.
Speak with a Florida Divorce Attorney
Divorce is not a decision to take lightly, nor is the process to achieve this result. The implications of divorce last long after the marriage is over, and the consequences may not be fully understood until years later. The attorneys at All Family Law Group, P.A. know the stress this situation creates and are available to discuss all the ways to pursue divorce, and the critical details that should not be overlooked.  Contact the Tampa divorce attorneys and family lawyers at All Family Law Group, P.A. in Tampa Bay at 813-672-1900 for a consultation at no charge or email us.
by Lynette Silon-Laguna Google+
Resource:
digitaljournal.com/pr/4053136