Avoiding Conflict Over Parenting Time During the Holidays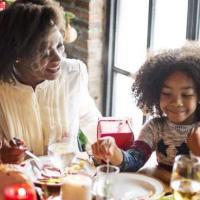 The holidays are traditionally associated with family, friends and celebrating the good things in life. Maintaining this balance can quickly become a challenge when there is a split of parenting time. Each parent has an understandable desire to spend the entire holiday season with their child, but this image is not realistic when child custody is shared with another person. Figuring out how to navigate this family-heavy time of year without engaging in protracted conflict is one of the hardest parts of splitting parenting responsibilities. Florida expects most parents to equally divide parenting time, though for practical reasons, one parent will typically perform a greater share of the childcare duties. Unfortunately, it often seems these arrangements are forgotten in the excitement and expectations holidays tend to provoke. However, by keeping certain information in mind, and changing one's idea of what constitutes quality holiday time, it is possible to smoothly transition through this time of year without a lot of conflict. A discussion of the legal realities that continue to govern parenting time during the holidays, and how to create new traditions in light of split parenting time, will follow below.
Legal Considerations
When parents with shared custody start to plan for the holidays, it can be easy to forget exactly how parenting time is scheduled during this time. In order avoid misunderstandings and frustrating conflicts, it is best to review the parenting plan in advance. Just because a parent wants his/her child to participate in every family function does not mean every event fits within the parenting plan. The terms of the parenting plan must be followed, even if a parent thinks they are unfair, in which case they can ask the court for a modification. However, both parents should be willing to engage in reasonable compromise to make the best of a difficult situation. This could include agreeing to half days or alternate days. If a parent openly defies the parenting plan, it could persuade the court to modify the plan in favor of the other parent, and if the violations are serious enough, criminal charges for interference with child custody may be filed.
New Ways to Celebrate
People often have preconceived notions of what the correct or appropriate way is to celebrate the holidays, but these ideas may not be possible to reproduce if another parent's time and rights are factored into the mix. One of the easiest methods to accommodate parenting time is to celebrate certain traditions on non-traditional days, such as when to buy/decorate a tree, open gifts, or gather for Christmas dinner. Further, it may be worth including an ex-spouse or partner occasionally so that the children get more quality time with both parents, if feasible, as long as children understand the parents are not reuniting. Discussing the need to adjust to family celebrations with extended family members is another tactic to defuse potential conflict, since they may not fully understand the constraints a parent is facing. Further, these circumstances may call for incorporating new traditions that are easier to fit within a schedule that fluctuates, such as baking cookies, singing carols, and making ornaments. With a little creativity and planning, it is completely possible to share custody over the holidays without feeling all the priorities were compromised.
Speak with a Florida Family Law Attorney
Child custody disputes are one of the hardest matters to settle alone, but an experienced family law attorney can negotiate on your behalf, or bring the matter to the court's attention, if necessary. All Family Law Group, P.A. represents clients in the Tampa Bay area in a wide range of family law matters, and knows how to address these delicate and sensitive issues.  Contact the Tampa divorce attorneys and family lawyers at All Family Law Group, P.A. in Tampa Bay at 813-672-1900 for a consultation at no charge or email us.
by Lynette Silon-Laguna Google+
Resource:
fljud13.org/Portals/0/flag/pdf/Visitation%20-%20rotating%20Schedule.pdf