Burglary And Robbery In Florida: What Is The Difference?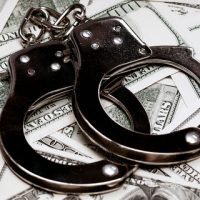 It is a common misconception that burglary and robbery are the same two criminal offenses. Even though many people use these two terms interchangeably, they refer to two separate crimes. Burglary and robbery are listed under different statutes in Florida law, and they each have their own definitions and penalties for those who cannot avoid a conviction. The charges a person will face depend on the circumstances surrounding the alleged offense. Our Tampa robbery defense attorney explains in further depth below.
What is Robbery in Florida?
Robbery refers to when one person takes another person's belongings using intimidation, the force of threat, or actual threat. The most common examples of robbery include when someone threatens another person on the street, demanding that they hand over their purse or wallet, and when a person demands a bank teller gives them cash. In order for robbery charges to apply, the offense must include several elements and they are as follows:
One person must have directly taken valuable property from someone else
The victim was present at the time their property was stolen
The victim did not give permission for the alleged perpetrator to take their property
The alleged offender intends to permanently deprive the victim of their property, and
The alleged offender used force or intimidation when obtaining the property
Robbery is classified as a violent crime in Florida and so, the penalties for those convicted are very serious. If no firearm was used during the commission of the crime, individuals will face a mandatory sentence of three years in prison if they are convicted. When a firearm is used during a robbery, the sentence increases to anywhere between 10 to 20 years in prison with the life enhancer. Under Florida's three strike rule, individuals may face even more penalties if they are given a third strike.
What is Burglary in Florida?
Unlike robbery, burglary does not always involve taking the property of another person. The act of burglary under Florida law occurs when someone enters a building or another structure with the intent to commit a felony, including theft. Structures are not limited to homes and businesses in Florida. Even vehicles are considered structures under the burglary statute. The victim does not have to be in the structure or otherwise present for burglary to occur.
The penalties for burglary vary widely depending on the facts of the case. However, they are all very serious. For example, if a person illegally entered a home to steal property, they would face harsher penalties if someone was inside the home at the time. Burglary also does not always have to involve theft, unlike robbery. Any felony, such as sexual assault, could constitute burglary if the alleged offender illegally entered a structure to commit the assault.
Facing Charges? Contact Our Robbery Defense Lawyers in Tampa
Burglary and robbery are both very serious crimes in Florida. At All Family Law Group, P.A., our Tampa robbery defense lawyers will always make sure your rights are upheld and will give you the best chance of beating your charges. Call us now at 813-672-1900 or contact us online to schedule a free consultation.
Sources:
leg.state.fl.us/statutes/index.cfm?App_mode=Display_Statute&URL=0800-0899/0812/Sections/0812.13.html
leg.state.fl.us/statutes/index.cfm?App_mode=Display_Statute&URL=0800-0899/0810/Sections/0810.02.html