Can I Record My Spouse During A Florida Divorce?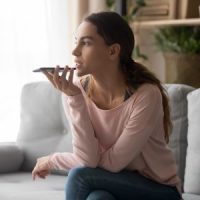 If you are going through contentious divorce proceedings, you may become very frustrated when your spouse acts civilly and politely every time they appear in front of a judge. Once you are outside of the courtroom, though, they may become a completely different person. They may yell at you or even threaten violence. If you can prove that your spouse is not the respectful person they appear to be while in the courtroom, it can persuade the judge to find in your favor.
To prove your case, you may be tempted to record your spouse and use it as evidence that they are prone to behaving badly. Before you start recording, there are certain things to know about the law in Florida. Below, our Tampa contested divorce attorney explains what these are.
Can You Record Conversations in Florida?
Under state law, it is against the law to record any conversation without the explicit consent of all parties involved. As such, you can record a conversation with your spouse, but you must inform them that you are recording and they must agree to it. Even if your spouse will agree to the recording, it is not likely that they will behave in a way that could hurt their legal case in court. Of course, this is not always the case. Some people may become so emotional they forget they are being recorded.
If you do not inform your spouse that you are recording them or they do not consent to it, the recording will be deemed inadmissible in court. This means you cannot use it as evidence in your case. Worse yet, due to the fact that recording someone without their consent is against the law, you may face criminal charges.
Exceptions to the Law
The law does provide an important exception to the wiretapping law. You must only obtain the consent of other parties involved if there is an expectation of privacy. For example, if you and your spouse were having a conversation on the telephone, you cannot record them because there is a certain expectation of privacy. On the other hand, if you and your spouse leave the courthouse after a hearing and they start yelling at you outside, you could probably record them and use it as evidence in court. There is no real expectation of privacy outside in a public space.
Also, obviously, if your spouse calls and leaves a message on your voicemail, then he or she has implicitly consented to being recorded without having to give specific permission.  It may not occur to the person that this could be used as evidence against him or her.
Other Options
If your spouse continues to act civil and respectful in front of other people, you may think there is no way to prove their misconduct that only happens behind closed doors. In these instances, the best evidence is usually eyewitness testimony. If your spouse regularly loses their temper, they may have behaved badly in front of your friends or family members. The testimony of these witnesses is admissible in court and can help your case.
Our Contested Divorce Attorneys in Tampa Can Help You Gather Evidence
Evidence is very important to your divorce case ,but it is critical that you do not break the law while obtaining it. At All Family Law Group, P.A., our Tampa contested divorce attorneys can advise on the best evidence to use and help you collect it, so you have the best chance of a favorable outcome. Call us now at 813-672-1900 or contact us online to schedule a free consultation.  Se habla Español.
Sources:
leg.state.fl.us/statutes/index.cfm?App_mode=Display_Statute&URL=0000-0099/0061/0061.html
leg.state.fl.us/Statutes/index.cfm?App_mode=Display_Statute&Search_String=&URL=0900-0999/0934/Sections/0934.03.html