Can You Avoid Alimony In Florida If Your Spouse Committed Adultery?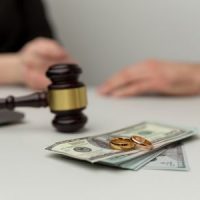 Adultery is a very common reason for divorce. All divorces in Florida are considered no-fault and so, adultery is not usually considered by the family courts when they are granting a dissolution of marriage. However, adultery by one party can have an impact on certain aspects of a divorce case, such as the division of property. If your spouse has had an affair, you may wonder if it will impact alimony proceedings, and if it will allow you to avoid making payments. As with so many other legal questions, the answer is that it depends. Below, our alimony lawyer in Tampa explains more.
What Do the Courts Consider when Making Alimony Decisions?
Family law judges consider many different factors when making decisions about alimony. These include, but are not limited to:
One party's need for spousal support,
One party's ability to pay alimony,
The length of the marriage,
The lifestyle or standard of living established during the marriage,
The division of parental responsibilities post-divorce,
Whether one party sacrificed a career or education in order to support the other spouse, and
The division of marital assets
In addition to the above factors, a family law judge may also consider marital misconduct, such as adultery. However, whether or not an affair can help you avoid paying alimony is still not always as straightforward as it may seem.
Judges have Discretion when Awarding Alimony
Although marital misconduct is included in the Florida Statutes regarding alimony, judges still have discretion whether or not to consider adultery when making decisions about support. Historically, judges did give considerable weight to the fact that one spouse committed adultery during their marriage. Today, though, that may no longer the case.
Family law judges often do not want to look further into a spouse's personal affairs than they have to. Certain family law judges also do not want to consider adultery when awarding alimony because they do not know the reason for the affair. As such, if your spouse had an affair it does not automatically mean that fact alone will help you avoid alimony.
When is Alimony Usually Awarded?
Alimony is more likely to be awarded when one party earns significantly more than the other, particularly when the lower-earning spouse will be left in a position of financial hardship. Alimony is also usually only awarded in cases that involve a long marriage, meaning one of seven years or more. When a marriage lasts for 16 years or more, permanent alimony may also be awarded, even if the recipient is fairly young and can obtain gainful employment.
Our Tampa Alimony Lawyer Can Provide Sound Legal Advice
Whether or not you have a valid case for alimony, or want to defend against unfair claims for it, our alimony lawyer in Tampa can help. At All Family Law Group, P.A., our seasoned attorney will review the facts of your case and advise on whether alimony is likely to be awarded in your case. Call us now at 813-672-1900 or contact us online to schedule a free consultation and to learn more about your legal options.  Se habla Español.
Source:
leg.state.fl.us/Statutes/index.cfm?App_mode=Display_Statute&URL=0000-0099/0061/Sections/0061.08.html