Can You Record Your Spouse During a Divorce?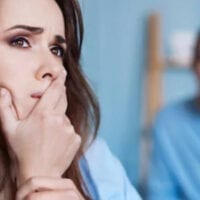 During a divorce, it can be frustrating to see your spouse acting very civil and polite in court when you know that is not necessarily how they act when they are not in front of a judge. You may even want to show the judge that your spouse does not always act so well-behaved. You may even be tempted to record your spouse when they are out of court and acting unreasonably, or when they fly into a rage, particularly if your children are involved and will be subjected to the same kind of behavior. However, before you pull out your phone and get set to record, there are some things you need to know first.
Florida Law on Recording Conversations
Florida is considered a two-party consent state. That means that in order to record a conversation, you and your spouse both need to consent to the recording. Of course, if your spouse knows you are going to record the conversation, they are likely not going to act in a way that will hurt their case later. If you do not get your spouse's permission, not only will the recording be inadmissible in court, but you could also face criminal charges.
Exceptions to the Law
Although you cannot record private conversations in Florida without the other party's consent, there are exceptions to the rule. In order for it to be against the law to record someone, the conversation must be considered private. This means that you cannot record anyone where they can expect a certain degree of privacy, such as in a bathroom or in their own private home.
However, if your spouse is in a public place and is exhibiting behavior you want to present in court to help your case, you could record them without consequence. This is because in a public area, such as in a park or on a crowded bus, there is no real expectation of privacy and so, you can record a conversation without facing any penalty.
Other Options
So, what if your spouse only yells or exhibits other bad behavior when they are at home and you do not have a chance to record them? The best way to deal with this, and bring it to the court's attention to help your divorce or custody case, is to rely on witnesses. If your spouse is constantly losing their temper, there is a good chance that they have done it in front of family members and perhaps even your friends. Their testimony could shed light on the fact that the person your spouse is in court is not the same person they are in their daily life.
Our Florida Family Lawyers can Help with Your Case
Obtaining evidence legally and presenting it in court is crucial for your divorce case, but it can also be very challenging. At All Family Law Group, P.A., our Tampa family law attorneys can help. Our experienced attorneys understand the most important types of evidence to collect during your divorce case, and how to obtain it. If you are going through a divorce, give yourself the best possible chance of a positive outcome and call us at (813) 672-1900 or contact us online to schedule a free consultation with one of our attorneys.
Se habla Español.
Financing Available.