Changes To Alimony Law In Florida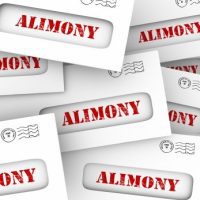 The alimony revisions summarized below have been signed into law on June 29, 2023, and will take affect July 1, 2023. See new law at Senate Bill 2984.
For over a decade, Florida lawmakers had been trying to change the alimony laws in the state. Now, there is a bill that is going to the full Senate for a vote and it has been signed into law. The law would make two big changes to the current law. The first is that it will allow payers to petition the court to modify an alimony order when they retire. The second change would eliminate permanent alimony altogether. As with any new law, there are supporters and critics of the change. Below, one of our Tampa alimony attorneys explains more.
What Does the New Law Include? 
Changes to the alimony law have been attempted three times but have always been defeated. Just last year, Governor DeSantis vetoed similar proposed legislation. The new law would essentially codify case law that is currently used when judges are making decisions. The case law judges refer to when making alimony decisions stems from a modification case heard in the state courts in 1992. Codifying that case law would make it a legal guidepost judges must follow, and not something they should only consider.
The ruling in 1992 allowed someone to modify their alimony order when they retired. Today, judges and lawyers still refer to that case but making it law would make it official. It would not retroactively allow for changes to a non-modifiable order. The bill also seeks to end permanent alimony in the state, and places a five-year time limit on rehabilitative alimony. Individuals who had been married for 20 years or longer could receive support for up to 75 percent of the length of the marriage.
Lastly, the bill would also allow payers of alimony to petition the court for a modification if a supportive relationship has existed or does exist. Currently, alimony can only be terminated if the recipient remarries; however, it currently can be modified if the Payor can show there is a supportive relationship.
Criticism of the New Bill 
While the new bill has garnered a lot of support among legislators, it has also received its fair share of criticism. A group known as the "First Wives Advocacy Group" appeared before the Senate Rules Committee prior to the panel's approval. One of their biggest concerns is that in some cases, an equitable distribution of marital assets is not possible. To offset this, the person who receives fewer assets is instead awarded permanent alimony. The new law, if approved, would eliminate the possibility of that happening in future cases.
The changes to the alimony law impacting a new supportive relationship have also received criticism. The language in the bill is very vague, which has some people worried that it could be used if a divorced individual lives with a roommate who helps pay for living expenses on a temporary basis.
Contact Our Tampa Alimony & Divorce Attorneys 
If you need to pursue alimony, defend against unfair requests for it, or obtain a modification, you need sound legal advice. At All Family Law Group, P.A., our Tampa alimony and divorce attorneys will guide you through the process so you obtain the best possible outcome. Call us now at 813-672-1900 or contact us online to schedule a free consultation and to learn more.
Source: