Complications of Child Int'l Relocation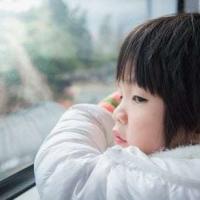 Not seeing one's child on a daily basis due to a shared custody arrangement is one of the hardest aspects of being a single parent. In the best of situations, the child does not live far, allowing a parent easier access and notification if there is a problem or a change in the time-sharing schedule is necessary. Having a child live a considerable distance away creates many logistical and emotional barriers that are often difficult to satisfactorily resolve. Complications are much greater if a parent wishes to relocate with a child to another country. A child that lives so far away, and consequently sees one of his/her parents so infrequently, goes against the preference in Florida law for maintaining close and continual contact between a child and both parents. Such a move would directly impact the non-relocating parent's rights over his/her child, and requires mutual agreement or approval by a court. Dealing with relocation can easily become tricky, but multiple laws and additional considerations come into play with international moves that can impact a court's decision. A Florida father, originally from Pakistan, is fighting for the return of his children from the United Kingdom after his wife relocated their children following years of alleged abuse. While an international relocation may feel outside the realm of possibility for most parents, with the mobility and transferability of jobs today, more individuals are unexpectedly finding themselves moving abroad. A discussion of several laws that routinely govern international relocations of children will follow below.
State Child Relocation Statute
Florida law, similar to many states, requires parents with shared custody who wish to relocate with a child secure a written agreement of the move from the other parent, or file a petition with the court for approval. This procedure is required for any move that is:
more than 50 miles away from the relocating parent's principal residence when the time-sharing order was established or last modified; and
is not temporary and lasts for more than 60 days.
The other parent has 20 days to object to the relocation, or the court will presume it is in the best interests of the child and very likely permit the move. If a parent fails to obtain the other parent's consent or court approval, he/she can be held in contempt and be required to return the child, as well as having such behavior used as justification for modifying the parenting plan in the other parent's favor if such action is requested.
Uniform Child Custody Jurisdiction and Enforcement Act
This law, which comes into play when more than one court may have jurisdiction over a case, likely when parents are in different countries, helps to determine if a U.S. judge has the authority to make a decision regarding child custody, including relocation. If no custody order is in place, a U.S. judge cannot make a decision on this issue until the child establishes a "home state" in the U.S., which requires living in one state for six months. However, a judge can always decline jurisdiction if he/she believes another court is more appropriate due to the presence of connections or substantial evidence about the child's life. Further, declining to hear a case may also occur if doing so would reward a parent for bad behavior, such as violating an existing custody order or kidnapping. However, U.S. courts can issue emergency temporary orders if the child is present in the state and the interests of the child require action be taken. The authority to modify a custody order typically stays with the original court, but enforcement of an existing custody order can be performed anywhere as long as the initial order was registered in the new home state.
Talk to a Florida Child Custody Attorney
Losing connection with your child is devastating for any parent, and if you are dealing with a situation that threatens your relationship with your child, talk to a Tampa Bay family law attorney about your legal options. All Family Law Group, P.A. has years of experience helping clients protect their parental rights, and is available to evaluate your case.  Contact the Tampa divorce attorneys and family lawyers at All Family Law Group, P.A. in Tampa Bay at 813-672-1900 for a consultation at no charge or email us.
by Lynette Silon-Laguna Google+
Resource:
thestar.co.uk/news/arranged-marriage-is-living-hell-mother-who-moved-to-sheffield-from-florida-with-daughter-embroiled-in-bitter-custody-battle-1-8843591