What are Some Divorce Tips for Stay-at-Home Parents?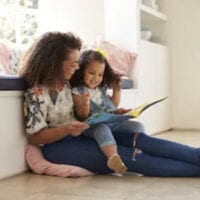 Any divorce brings with it immense changes for everyone involved. Not only will your spouse no longer be in your life, but if there are children you will also face not spending as much time with them as you did during the marriage. However, for stay-at-home parents, it can be even more difficult and mean even more changes. Stay-at-home parents will have to face going out into the workforce, which could be difficult if they haven't worked for years. Until they find a job, stay-at-home parents may also struggle financially.
All of this can be extremely overwhelming. However, it doesn't have to be. Follow these tips for stay-at-home parents getting a divorce and the entire process will be much easier.
What Are Your Rights?
It's important that anyone going through a divorce knows their rights. It's extremely important though, that stay-at-home parents in particular know their rights. Depending on the situation, the other spouse may use the stay-at-home parent's situation to intimidate them and pressure them into a settlement that is less than favorable. A Florida divorce attorney can make you aware of your rights, what you're entitled to, and work as your advocate during this stressful time.
How do You Start Planning for a Divorce?
There will be a lot of uncertainties as you're going through the divorce, and afterwards. The best way to prepare for those uncertainties is to create a plan. There will be many plans to make and the two you should start with are a financial plan and a parenting plan. Creating a parenting plan before the divorce is final will be cheaper and give you more control over the process in the long run. When stay-at-home parents create a financial plan, it can help ease the insecurities about how they will pay for everyday expenses and living costs.
How do You Get Ready to Enter the Workforce?
Stay-at-home parents are often awarded alimony in the divorce. However, this isn't going to last forever. Alimony isn't intended to support a person indefinitely. It's meant to make the transition easier, particularly for individuals that don't earn as much money as their ex-spouse. Due to this, it's important for stay-at-home parents to think about reentering the workforce. This could be as simple as creating a resume, or it could be more involved, such as going back to school to get an education to qualify for a better job.
Call a Florida Divorce Attorney for Help
Anyone going through a divorce should speak to a Tampa divorce attorney. However, this is even more important for stay-at-home parents. At All Family Law Group, our attorneys have the skills and experience necessary to get your divorce finalized as quickly and easily as possible. We can also get you the most favorable settlement by demonstrating how you contributed to the household while your spouse worked. Call us today at (813) 672-1900 for your free consultation so we can get started on your case.