Divorcing a Spouse that Lives Out-of-State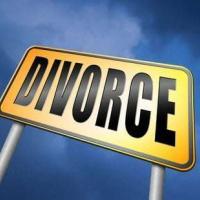 Divorce is full of emotional and financial implications that spouses are rarely able to escape. In addition to these complicated issues are the procedural requirements that dictate what spouses must do to complete the divorce process. Most couples filing for divorce are unaware of the large amount of documentation and technical forms that govern divorce petitions, and if not followed correctly, will force a court to reject the case. Experienced divorce attorneys are quite familiar with the process, and assume the responsibility of preparing the necessary materials, once sufficient information is provided by a spouse. Ideally, both spouses live in the area, because close proximity eliminates many procedural issues, and makes coordinating hearings and settlement negotiations much easier. However, with people becoming more mobile and changing jobs more frequently these days, finding spouses living in different places is less unusual. This situation can complicate certain issues in divorce that are important to understand for those living under these circumstances and contemplating divorce. A discussion of the potential impact living in different states can have on divorce will follow below.
Residency and Potential Limitations on Court Authority
Before a Florida court can enter any order in a divorce case, the parties must first prove there is jurisdiction, or authority, for the court to hear the matter. In Florida divorces, at least one spouse must be resident in this state for a minimum of six months to file a divorce petition in Florida. However, depending upon where assets are located, and children live, a Florida judge may only have the ability to issue the divorce, but not take other action to establish or enforce other divorce-related matters. Consequently, when spouses live in different states, determining which place to file the petition is an important factor to receiving the best possible result.
Courts do not want to put a child in the middle of conflicting custody orders that cause frequent shifting between parents. To prevent this outcome, states have adopted a uniform law that governs child custody matters across multiple jurisdictions. The key issue is figuring out which state qualifies as the child's "home state," which is primarily based on where the child lived for the past six consecutive months or the state holding the most connections to the child and evidence of the child's care and personal relationships. The child's home state dictates which court has authority to establish and fully enforce parenting plans. Consequently, child custody matters should be taken up with the court located in the child's home state to avoid potential issues that could require litigation to resolve.
Similar to child custody matters, a court can only fully regulate property located within its borders. Thus, a Florida judge can order the sale of Florida property and a division of any proceeds between divorcing spouses as part of the equitable division of marital assets. For property located in another state, the Florida court is limited to wholly transferring the property to one spouse, which leaves the other party receiving no share of the property's value. If other assets are available that are roughly equal to the value of the non-Florida property, both spouses can receive adequate portions of the marital estate to arrive at a fair property settlement. However, all elements of a divorce are ultimately part of the same package, so the state that can best address as many outstanding issues as possible should be the one chosen to pursue dissolution. An experienced divorce attorney can assist with determining the best place to file to prevent the need to pursue multiple actions.
Get Legal Advice
Divorce is an inherently stressful process, but working with an experienced divorce attorney can help you know what to expect, and allow you to start planning the next stage of life. All Family Law Group, P.A. has attorneys with years of experience handling divorce cases, and knows how to identify and address even the most complicated issues.  Contact the Tampa divorce attorneys and family lawyers at All Family Law Group, P.A. in Tampa Bay at 813-672-1900 for a consultation at no charge or email us.
by Lynette Silon-Laguna Google+
Resources:
leg.state.fl.us/statutes/index.cfm?App_mode=Display_Statute&Search_String=&URL=0000-0099/0061/Sections/0061.021.html
leg.state.fl.us/statutes/index.cfm?App_mode=Display_Statute&Search_String=&URL=0000-0099/0061/Sections/0061.514.html