Divorcing Later in Life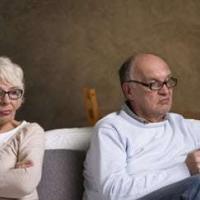 With approximately 44 percent of Americans going through a divorce at some point, millions of people in this country must make the often difficult transition from married to single. This adjustment is rarely easy, and the longer a couple is married, the more alien it will seem to live without the presence and support of a spouse. However, the rate of divorce for those 50 and older is on the increase, compared with the number of divorces among this group in 1990. The legal issues that typically impact divorces among older couples differ from those among younger couples. Conflicts around child support and child custody is a non-starter since the vast majority have adult children that no longer need support or care. However, couples married for decades often have much larger and more complex property holdings than someone earlier in life and career development. Retirement benefits are particularly important at this stage, especially if one spouse has been the primary or sole breadwinner for the duration of the marriage. In addition, alimony is more likely to be requested, and property division generally is more apt to generate conflict.
Retirement
Retirement benefits can easily form a substantial part of a person's net worth, and the closer one is to retiring, the more pressing this issue becomes if divorce enters the picture. Florida law designates retirement benefits earned during the marriage as marital property and subject to equitable (fair) division. Retirement accounts that contain funds earned or contributed both before and after marriage are divided on a percentage basis, with only the amount collected after marriage subject to division. Further, if any of the retirement accounts are subject to ERISA, including pensions and 401ks, there are special rules that must be followed in order for an ex-spouse to receive a distribution as part of a divorce settlement. A judge must issue a Qualified Domestic Relations Order to permit an alternate payee to collect from a retirement account. Serious tax consequences come into play if this process is mishandled, so an attorney should be consulted to avoid potential penalties.
Alimony
Spousal support or alimony is more commonly requested among older divorcing couples in light of the economic disparity many of these marriages have. Women were less likely to work or have earned substantially less than their spouse. Thus, post-divorce these women are likely to struggle financially if assistance is not provided. Florida has four types of alimony, but the one particularly applicable to these situations is permanent alimony. The law permits courts to award permanent alimony in marriages of 17 years or more if there is a need for such support, and the examination of certain factors justifies the result, including:
the couple's standard of living;
the length of the marriage;
the age and mental/physical condition of each party; and
each party's financial resources.
Changing Beneficiaries
In addition to the immediate impact divorce has on the property rights of each party, older couples are more apt to have estate plans that include policies with the spouse listed as the primary beneficiary. While the law will automatically disinherit an ex-spouse in certain instances, the law's effect depends on the type of estate plan in place. Some death benefits remain payable to the designated beneficiary regardless of divorce unless the beneficiary is specifically changed. Thus, all estate plan documents should be reviewed and revised to ensure an ex-spouse does not ascend to any unwanted rights.
Get Help
Divorce at any age is a difficult process, but divorce later in life brings unique considerations that should be taken into account. The Tampa Bay law firm All Family Law Group, P.A. will fully evaluate your situation, and advise you on the best course to achieve your goals, while also protecting your rights.  Contact the Tampa divorce attorneys and family lawyers at All Family Law Group, P.A. in Tampa Bay at 813-816-2232 for a consultation at no charge or email us.
by Lynette Silon-Laguna Google+
Resources:
bgsu.edu/ncfmr/resources/data/family-profiles/spangler-brown-lin-hammersmith-wright-divorce-fp-15-09.html
leg.state.fl.us/STATUTES/index.cfm?App_mode=Display_Statute&Search_String=&URL=0000-0099/0061/Sections/0061.08.html