Do You Need An Aggressive Divorce Lawyer?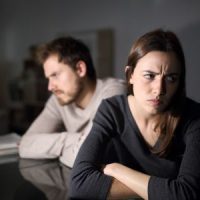 Lawyers in all legal areas often refer to themselves as 'aggressive,' but is this really a quality you need in your family lawyer? Typically, aggression is defined as rudeness or being obstinate. In legal terms, though, aggression is not defined in the same way. An aggressive lawyer may be the only one who can make sure your rights are upheld and obtain the best outcome in your case. Other times, though, aggression is not necessary and could actually hurt you in the end.
Whether or not you need an aggressive lawyer really depends on your own situation. Below, one of our Tampa divorce attorneys explains more.
Qualities of an Aggressive Lawyer 
Having an aggressive lawyer does not mean working with someone who is mean, intimidating, or even contentious. An aggressive lawyer is simply unyielding and relentless when trying to protect their client's best interests. An aggressive lawyer can prepare a case for court, or advise their client to accept a settlement offer if they believe it is the best possible outcome.
An aggressive lawyer will also speak to their clients honestly and help them manage their expectations. Contrary to what many people think, aggressive lawyers still remain level-headed, they are persistent when trying to obtain the best terms for their client.
Do You Need an Aggressive Lawyer?
You should always work with a lawyer when going through a divorce to protect your rights. Again, though, whether you need one that is aggressive will depend on the facts of your case and your own personal circumstances.
For example, if you and your spouse are going to obtain an uncontested divorce in which you agree to all the terms, you may not need an aggressive lawyer. In fact, an aggressive lawyer may only make your spouse more resentful, frustrated, or angry in these situations. An aggressive lawyer in these circumstances may only make your spouse feel as though while they are trying to be cooperative, you are not.
Still, there may be times when you need an aggressive lawyer. These could include, but are not limited to:
Your case involves complex property division matters,
You are getting a high net worth divorce, or have substantial assets,
There are accusations of domestic violence,
There are accusations of infidelity,
There are minor children involved and limited or supervised parenting time is necessary,
You need to pursue child support,
There are accusations of child abuse or neglect,
There is alimony, also known as spousal support, involved, and
You and your spouse cannot speak civilly to each other.
You need to make sure any lawyer who handles your case brings the qualities you need to it, and that includes determining whether you need an aggressive lawyer or not.
Our Contested Divorce Attorneys in Tampa Take a Customized Approach 
At All Family Law Group, P.A., our Tampa contested divorce attorneys know there is no one-size-fits-all solution to ending a marriage. After reviewing the facts of your case, we will advise on remedies that are customized to the needs of you and your family. Call us today at 813-672-1900 or connect with us online to schedule a free consultation and to learn more. Se habla Español.
Source:
leg.state.fl.us/statutes/index.cfm?App_mode=Display_Statute&URL=0000-0099/0061/0061.html