Does Florida Permit Relatives to Adopt a Child?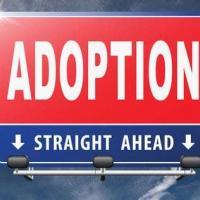 The notion of adoption is usually associated with a couple working with an adoption agency to add a baby or young child to their family. Certainly, this type of adoption does happen on a regular basis, but as recently discussed on this blog, there are other kinds of adoption that do not involve strangers taking an unknown child into their home. Stepparents and relatives also seek to adopt in certain circumstances. Why a stepparent would wish to adopt a stepchild is easy to understand since he/she is already functioning in a parental capacity, but why a relative would want to adopt a child might not seem so clear. Society and the law prefer and expect parents to take the primary role in raising their children, with friends and relatives only providing limited support as necessary. However, circumstances can arise, especially if a child has only one parent, that requires another family member to assume the role of parent. Examples of when relative adoption could be a good choice include the death of the parent(s), a seriously debilitating injury or illness, or child abandonment. Florida promotes placing children in stable and permanent homes with relatives over unrelated and unknown adults. As a result, adoption procedures for relatives are simplified compared to a standard adoption. A discussion of who qualifies to petition for a relative adoption, and how it differs from the standard adoption procedure, will follow below.
Who Can Petition for a Relative Adoption?
While any adult is generally permitted to adopt another person, because of the special status afforded to relatives in the adoption process, only certain individuals qualify as a "relative" for this purpose. Under Florida adoption law, to qualify as a relative the adult must be related to the child within the "third degree of consanguinity." This means the adult must be biologically related to the child, and not merely through marriage, and includes the following relations:
grandparents;
aunts and uncles;
first cousins;
great grandparents;
nieces and nephews; and
siblings.
Most relative adoptions involve grandparents or aunts and uncles, all of whom easily qualify as a relative according to Florida law. More distant relatives wishing to adopt would have to follow the standard adoption procedure.
Relative vs. Standard Adoption
The two biggest differences between a standard and relative adoption is the need for a home study and two separate proceedings to terminate parental rights and finalize the adoption. A home study is an assessment the adoption agency must conduct prior to the termination of the biological parents' rights that verifies whether the home is suitable, and if the placement is in the best interests of the child. Stepparent and relative adoptions are specifically excluded from this requirement, though a court has the option of ordering a home study for good cause, such as a history of violence in the relative's home. In addition, standard adoptions require the adoptive family to petition separately to terminate parental rights and to finalize the adoption. This staggered process adds a lot of time and expense to the adoption process. Relative adoptions are not subject this requirement, and relatives can file one petition to both terminate parental rights and finalize the adoption. This shortened process makes the entire procedure take a few months instead of a year or more. Note that one crucial difference between stepparent and relative adoptions is the need to terminate the parental rights of both, and not just one, parent.
Once the adoption is complete, the relative becomes the child's parent for legal purposes with all the rights and obligations granted and imposed on a child's natural parents.
Talk to a Tampa Florida Adoption Attorney
If you are a stepparent or relative seeking to adopt a child, you need the services of an experienced adoption attorney to ensure the process is handled correctly. While these types of adoptions are simpler, the legal requirements are still somewhat complicated. The Tampa Bay law firm All Family Law Group, P.A. will guide you through this process step-by-step, and help you to walk away with a momentous event to celebrate.  Contact the Tampa divorce attorneys and family lawyers at All Family Law Group, P.A. in Tampa Bay at 813-816-2232 for a consultation at no charge or email us.
by Lynette Silon-Laguna Google+
Resource:
floridabar.org/tfb/TFBConsum.nsf/48e76203493b82ad852567090070c9b9/40018bdf1f308fe985256b2f006c5c11?OpenDocument#WHAT%20ARE%20THE%20EFFECTS%20OF%20THE%20ADOPT