Four Common Defenses To Criminal Charges In Florida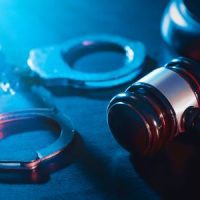 Being charged with a crime is a very scary experience. You may worry that you will have to spend time in jail, and are likely concerned about whether a permanent criminal record will keep you from finding employment, housing, and possibly even academic opportunities. Although these concerns are understandable, it is important not to panic. There are many defenses available to criminal accusations and they can help you beat the charges against you and retain your freedom, and clean record. Below, one of our Tampa criminal defense attorneys outlines four that are commonly used.
1.  Self-Defense 
If you are being charged with a violent crime such as assault, or even murder, arguing that your actions were in self-defense may be possible. Under Florida's Stand Your Ground law, you can use excessive force when necessary to protect you, your family, or your property. You are not required to try and retreat or escape before using force. Even deadly force is allowed under this law. Self-defense is an affirmative defense, which means you admit to committing the act but did so for good reason.
2.  Insufficient Evidence 
In order to secure a conviction, the prosecution must present strong evidence that proves beyond a reasonable doubt that you committed the crime. A Tampa criminal defense attorney will find weaknesses in the evidence the prosecution presents so it cannot be used against you so easily. A lawyer will also determine if the evidence was obtained legally and if not, get it thrown out so it also cannot be used against you.
3.  Entrapment 
Entrapment is a possible defense to a crime, but it is one that is highly misunderstood. It is important to understand that there is a big difference between entrapment and sting operations. A sting operation is when a law enforcement officer works undercover to collect evidence and eventually, lay charges against a person. In most situations, sting operations are entirely legal. On the other hand, entrapment occurs when a law enforcement officer pressures or coerces someone into committing a crime they had no intention of committing.
4.  Insanity
 Like self-defense, insanity is an affirmative defense. Your attorney will not argue that you did not commit the crime but rather, that you were not of sound mind when you did. To prove insanity, your lawyer must show that you did not know what you were doing at the time, or the fact that it was wrong. Under this defense, you must show that you suffer from a mental disorder or psychiatric disease and so, you cannot be responsible for your actions.
Our Criminal Defense Attorneys in Tampa Can Help You Beat Your Charges 
At All Family Law Group, P.A., our Tampa criminal defense attorneys know that being charged with a crime is never a hopeless situation. If you are facing charges, our skilled attorneys will review the facts of your case and determine which defense will give you the best chance of retaining your freedom. Call us now at 813-672-1900 or connect with us online to schedule a free consultation with one of our attorneys and to learn more.
Source:
leg.state.fl.us/statutes/index.cfm?App_mode=Display_Statute&Search_String=&URL=0700-0799/0776/Sections/0776.013.html