Frequently Asked Questions About Alimony In Florida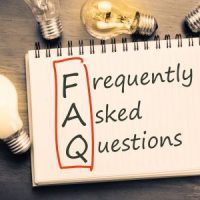 Alimony is always a contentious aspect of divorce, and it is also highly misunderstood. Also known as spousal support, alimony is not always awarded in divorce. Contrary to what many people think, it is also not only women who receive alimony. If you are going through a divorce and want to ask for support, or you need to defend against unfair demands for it, you likely have many questions. Below, one of our Tampa alimony lawyers answers some of the questions we hear most frequently.
Can I Receive Alimony if I Do Not Have Children?
Yes. Child support and alimony are two separate issues in divorce and one does not affect the other. Alimony is meant to help a lower-earning spouse support themselves financially during and after the divorce. Child support is for the children and is intended to help pay for their various needs. The court will take many factors into consideration when making decisions on alimony. Namely, they will consider one party's need for it and the other's ability to pay. Whether or not children are involved is not a factor considered.
Can I Ask for Alimony if My Wife is a Higher Earner?
It is a common misconception that only women are entitled to alimony. Historically, women were more likely to be awarded support because they stayed home to raise the children and so, they did not have sufficient income to support themselves. Today, many women work and earn a higher income than their husbands. When this is the case, men have a right to pursue alimony.
How Long will I Have to Pay Alimony?
There are many different types of alimony in Florida including bridge the gap, rehabilitative,  durational, and permanent. Each type of alimony lasts for different periods of time. One of the main factors the courts will consider is the length of the marriage. Generally speaking, the longer the marriage, the longer alimony payments will have to be paid.
When Can You Obtain an Alimony Modification?
It is possible to obtain a modification, or change, to an alimony order, but it is not easy. To successfully obtain a modification, you must show that there has been a substantial change in circumstances. You must also show the change could not have been anticipated at the time the initial order was issued. You can also ask the court to terminate an alimony order if your former spouse remarries or starts cohabitating with someone who supports them financially. It is important to note that if your former spouse moves in with a family member or roommate, that is not enough to terminate alimony.
Our Alimony Lawyers in Tampa Can Answer All of Your Questions
When going through a divorce, you will have many questions about alimony and the other terms involved. At All Family Law Group, P.A., our Tampa alimony lawyers and divorce attorneys can answer those questions and provide valuable legal advice on all other issues you are facing. Call us now at 813-672-1900 or connect with us online to schedule a free consultation and to learn more about how we can help with your case.  Se habla Español.
Source:
leg.state.fl.us/Statutes/index.cfm?App_mode=Display_Statute&URL=0000-0099/0061/Sections/0061.08.html