Group Looking to Eliminate Permanent Alimony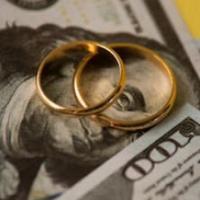 Anyone associated with divorce knows about the financial strain of this event, and some spouses are able to weather the transition better than others. For those with little to no access to financial resources, alimony is often requested to at least cover the costs of living for the first few years post-marriage. For the person ordered to pay, this ongoing obligation, which is often in conjunction with child support, is hard to meet. This responsibility becomes even greater when the alimony award is permanent, meaning only death or remarriage of the party receiving support will cut off the need to pay. This reality is the primary reason spouses push back against alimony requests, and one advocacy group in Florida, Florida Family Law Reform, is seeking to change the law to remove the option for permanent alimony. The group notes the never-ending pressures of this arrangement, and instead are advocating for a standard formula to calculate the amount, as well as a structure that would transition all receiving spouses into self-sufficiency. Currently, judges have broad discretion to award alimony, including the type, amount, and duration. This makes the resolution of this issue very unpredictable, and courts across the State do not necessarily reach similar or like outcomes under the same circumstances. Understanding the types of alimony currently in place and how they operate is important for those contemplating divorce, and will be explored below.
Bridge-the-Gap
As the name implies, bridge-the-gap alimony is intended to be short-term support for spouses who need assistance transitioning from married to single. The maximum length of this alimony award is two years, and once granted, cannot be modified to adjust the length or amount. Thus, this type of alimony, absent death or remarriage, must be paid in full.
Rehabilitative
Rehabilitative alimony is intended to allow one spouse the means to obtain training and/or education that will allow him/her to secure employment and become self-sufficient. A detailed plan about how the money will be used, and the amount of time it will take to become self-supporting, must be apart of this alimony award. The award is subject to modification if the receiver fails to comply with the plan or a substantial change in circumstance for either party occurs.
Durational
Durational alimony is support paid for a set period of time, and is the preferred option for marriages that are less than 17 years, when one spouse needs ongoing support to maintain a sufficient standard of living. It can also be used in place of permanent alimony if the receiving spouse is not in need of perpetual support, but wants more than the few years available under bridge-the-gap and rehabilitative alimony. The length of the award cannot exceed the number of years the marriage lasted, and once established, the duration cannot be changed except under exceptional circumstances. Like the others, it is subject to termination if either spouse dies, or the receiving spouse remarries.
Permanent
Finally, permanent alimony is typically reserved for long-term marriages (those that last 17 or more years), though it may be awarded for moderate (7-17 years) or for short-term (seven years or less) marriages if sufficient evidence is produced. For long-term marriages, the court may grant an award after evaluating the statutory factors that look at financial resources, earning capacity, health of the parties, etc. For moderate marriages, a higher standard of proof must be met to show this support is justified, and if the marriage was short-term, only in extraordinary circumstances. Termination is permitted upon death, but unlike the other categories of alimony, termination may also be granted if the receiving spouse enters into a support relationship with a new partner.
Speak to a Florida Divorce Attorney
Alimony or spousal support is a complicated and hotly-disputed issue. If you have questions about how alimony fits in your divorce, or need advice about modifying or terminating an existing order, talk to the experienced attorneys at All Family Law Group, P.A. We understand what the law requires to get an appropriate outcome, and will work to achieve the best possible result.  Contact the Tampa divorce and family lawyers at All Family Law Group, P.A. in Tampa Bay at 813-672-1900 for a consultation at no charge or email us.
by Lynette Silon-Laguna Google+
Resource:
digitaljournal.com/pr/4102414
https://www.familymaritallaw.com/what-to-do-when-former-spouse-refuses-to-pay-alimony/