How do Adult Children Deal with Divorce?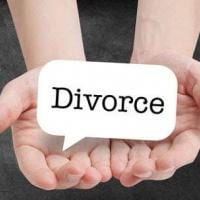 When children are young, they are dependent on their parents for the necessities of life, as well as emotional support while they figure out who they are and how to operate in the world. This support is especially needed if the parents divorce while the child is still a minor. Society tends to assume that if parents divorce once a child becomes an adult, the repercussions of this decision on them is minimal, since they are presumably self-supporting and have fairly separate lives that do not rely on the stability of the parent's marriage to function. Certainly, the practical consequences of divorce for an adult child are quite different, but age and experience do not mean the child is unaffected by the end of the marriage, or will not face unique challenges if they try to help their parents weather this transition. More adult children are facing this situation as the number of divorces among couples married for decades, called "gray divorce," has greatly increased in recent years. While it may be different, there is an impact adult children often experience that should not be ignored or dismissed. A discussion of the issues adult children of divorce often face will follow below.
Emotional Toll
The negative emotional and psychological impact of divorce on young children is well documented, but adult children also frequently face significant impact because the family structure they have known for years is no longer valid, and they may not know how strained their parents' relationship is until the word divorce is mentioned. In addition, unlike young children, who are typically shielded from the conflict and details of the breakdown of the marriage, adult children commonly are treated as confidants, which can further disrupt their sense of identity. The loss of family traditions, and potentially the family home, are additional issues that can cause adult children to question how relationships will be maintained in the future, and perhaps even the longevity of their own marriage. Adult children may feel compelled to take sides, but this approach is almost guaranteed to further strain relationships and threaten to permanently shift the dynamics of the parent/child relationship.
Adult children still need emotional support to get through this time, and should try to enforce reasonable boundaries with parents so they are not overly exposed to intimate information about the marriage that is inappropriate for a child, regardless of age.
Financial Repercussions
One issue that adult children of divorce uniquely face is the possibility they will assume, voluntarily or by necessity, some of the financial strain divorce may put on one or both parents. One of the drawbacks of divorcing later in life is the practical inability to fully recover from the financial hit of divorce, and adult children may feel obligated to help fix up the family home for sale, replace household items one parent left behind, or support a parent short- or long- term if the financial consequences are more dire, as examples. Adult children may unconsciously fall into this role, and need to make sure, for the sake of the relationship, that the money and time being spent are not given in resentment. Adjusting to life after divorce is hard, no matter the age of the child, and time and patience are often the most necessary elements to transition to the next stage of family life after this event.
Speak with a Florida Divorce Attorney
Divorce requires couples to make many pivotal and permanent decisions that will dictate how their lives will function for years to come. You do not want to enter this arena and make decisions without the advice of an experienced divorce attorney. The attorneys at the All Family Law Group, P.A. focus on family law issues, and can offer you advice on how the facts of your case are likely to play out in court. Contact the Tampa divorce attorneys and family lawyers at All Family Law Group, P.A. in Tampa Bay for a consultation at no charge. They can be reached at 813-672-1900.
by Lynette Silon-Laguna Google+