How Can You Avoid Fights Over Property Division?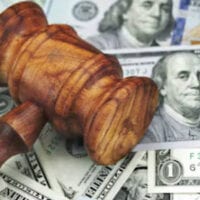 Maybe you were the first one to file for divorce from your spouse, or perhaps you are among the many that are blindsided when they are served with papers. Regardless of the facts that led to the breakdown of your marriage, your life will change drastically in the next few months, and there are many legal issues to address. Issues surrounding property division may cause you a great deal of nervousness or stress, and it is one of the most contentious aspects of any divorce. If you can reduce conflict during property division proceedings, your divorce will be finalized sooner, and it can help reduce overall stress. So, how do you do it?
Properly Prepare
Even if you were the one to file for divorce first, dividing up the property you have accumulated with your spouse is an emotional process. You may want to keep certain property to spite your spouse, you may not want to lose certain assets, or the entire process of seeing your belongings divided may just be very emotionally difficult for you.
One way to prepare for property division hearings is to understand the law. You can come to an agreement with your spouse about asset division, or a judge will determine how to fairly divide your assets. Neither option may result in a 50/50 split. Knowing the law can help you take some of the emotions out of the process, which can reduce conflict.
Another great way to prepare is if you have a prenuptial agreement, or postnuptial agreement. As long as this contract is fair and you and your spouse entered into voluntarily, a judge will likely approve it, which can greatly help reduce stress and conflict during the property division process.
Insist on Full Disclosure
You cannot come to an agreement with your spouse if you each do not know the total marital assets you know, as well as the debts you are both responsible for. A judge also cannot make this decision without all of these facts. It is critical to remain honest throughout property division hearings, and to hold your spouse accountable for providing full disclosure, as well. By simply being honest, you can help avoid conflict during asset division.
If you feel as though your spouse is hiding assets, it is important to speak to a Florida family lawyer that can help discover them. If you or your spouse has a high net worth, you should also work with a lawyer as well as a number of financial and tax experts.
Call Our Divorce Lawyers in Florida for Support
Divorce is extremely difficult and unfortunately, property division is just one of the hardest elements of it. If you are going through a divorce, our Tampa divorce lawyers can make it easier for you. At All Family Law Group, P.A., our experienced attorneys are skilled negotiators and will work hard to get you the fair settlement you deserve. Call us today at 813-672-1900 or contact us online to schedule a free consultation so we can review your case.