How do Diversion Programs Work in Florida?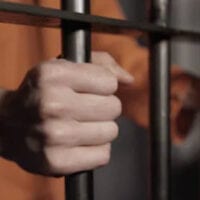 Serving jail time can change a person's life. Not only is it very difficult to serve time, but even afterwards, people often find that it has affected their mental health, relationships with family members, and even their social life. However, not all individuals facing charges will serve jail time. One option to help people avoid the threat of jail are the diversion programs offered in Florida. Participating in a diversion program will not only help keep you out of jail, but may also help avoid the criminal charge from appearing on your record.
What are Diversion Programs?
Diversion programs allow a person to avoid jail time. After determining that a diversion program is a good option, a judge will impose several conditions on the defendant. The defendant must meet those conditions in order to complete the program. Although entering into a diversion program is often a good idea, it is not appropriate for everyone. For example, if someone is innocent or the prosecution cannot meet their burden of proof to prove guilt beyond a reasonable doubt, a diversion program may not be the answer.
Florida uses many types of diversion programs, but the most common is the pre-trial diversion program. The pre-trial diversion program works similarly to probation. The activities the defendant can take part in are limited, and they may not be able to interact with the same people they once did. Rehabilitation, education, community service, counseling, and random drug testing are all possible components of the pre-trial diversion program for a defendant.
People that have been found guilty may also enter a jail diversion program. Typically, a person must already be serving time to enter into this type of program. When they do, they are usually transferred out of the jail and admitted into a mental health facility.
Diversion Program Eligibility
Unfortunately, not everyone can enter into a diversion program. The judge has a lot of discretion when determining whether someone is eligible for a diversion program. In most cases, first offenders are eligible if they are accused of committing a misdemeanor, such as a DUI or a minor drug offense.
Due to the fact that the juvenile justice system places a greater focus on rehabilitating individuals rather than punishing them, juveniles are also likely eligible for a diversion program. These diversion programs also place an emphasis on mental health issues and other concerns that led to the commission of the crime and attempt to provide appropriate treatment.
Facing Criminal Charges? Call Our Florida Criminal Defense Lawyers Today
Being charged with a crime is very scary but sometimes, serving time in jail is even more frightening. If you have been charged with a crime and think you may be eligible for one of Florida's diversion programs, call our Tampa criminal defense lawyers at All Family Law Group, P.A. We will advise on the facts of your case and if you are eligible, make arguments to a judge that will show rehabilitation is the best option for your case. Call us today at (813) 672-1900 to schedule a free consultation and to learn more about how we can help.
Resource:
sao17.state.fl.us/diversion-programs.html