How Does Remarriage Affect Alimony In Florida?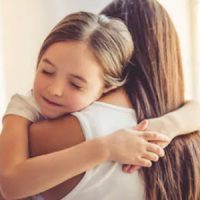 The Florida courts will often award alimony to a lower-earning spouse during divorce, particularly if the couple has been married for several years. For some people, paying alimony can cause a significant financial burden and so, it is not uncommon for them to wonder how long they will need to pay it. One of the most common reasons for terminating alimony is when the recipient has another source of financial support, such as when they remarry. So, if you are paying alimony and your former spouse remarries, how does that affect your case? Our Tampa alimony lawyer explains below.
Does Remarriage Terminate Alimony?
Whether remarriage will terminate alimony, or impact it at all, largely depends on the type of alimony that was awarded by a judge. Periodic alimony is one of the most common types of support in Florida. With periodic alimony, the recipient receives regularly scheduled payments over a certain period of time. Periodic alimony is automatically terminated, without the need to go through the courts, when the recipient remarries.
Alimony is also sometimes paid in a lump sum or by a transfer of property. In these situations, remarriage does not terminate alimony and the individual responsible for paying it still has an obligation to do so.
Does Cohabitation Terminate Alimony?
Sometimes, a person may not remarry, but they do move in with a new partner. Many people assume that alimony is terminated in this scenario as well, but that is not always the case. In order for alimony to be terminated or modified when a former spouse cohabitates with someone, they must also be receiving financial support from them. The family courts will consider many factors when making decisions about alimony in these cases, which include:
Whether the recipient claims they are married to the individual they are cohabitating with, and if they share the same address or the same last name
How long the recipient has cohabitated with the other person
How much financial support the recipient is receiving from their new partner
Whether the recipient and their partner have purchased property together
Any other factor that indicates a financial relationship
It is also important to note that the individual the recipient cohabitates with cannot be related to them. For example, if your former spouse moved in with their parent, that would not be a reason to terminate or modify alimony. Additionally, alimony is not automatically terminated when a recipient moves in with another person. To modify support in these situations, the party paying alimony must petition the court. Refusing to pay alimony before a judge has changed the initial order can result in serious consequences.
Our Alimony Lawyers in Tampa Can Help with Your Case
If your former spouse receives alimony and has remarried or moved in with a new romantic partner, you may have legal options for terminating the support. At All Family Law Group, P.A., our Tampa alimony lawyers can advise you of what those are and help you petition the court to give you the best chance of a successful outcome in your case. Call us now at 813-672-1900 or contact us online to schedule a free consultation.  Se habla Español.
Source:
leg.state.fl.us/Statutes/index.cfm?App_mode=Display_Statute&URL=0000-0099/0061/Sections/0061.08.html