How Long Does A Florida Divorce Take?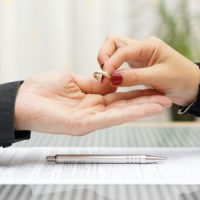 People have many questions when going through a divorce and one of the most common is how long the process takes. The question is a reasonable one. After all, the divorce process is confusing and comes with a whole mix of emotions. People typically want the process to be done as quickly as possible so they can move forward in their new life.
Unfortunately, no one can determine how long a case will take without first looking at the facts and situations involved. However, there are guidelines you can follow to determine how long your divorce case may last. One of the main factors that will impact the timeline is the type of divorce you are getting.
Simplified Divorces
A simplified divorce is the quickest way to end a marriage and it usually only takes about 30 days. Not everyone is eligible for a simplified dissolution of marriage, though. Couples only qualify if they:
Have resided in Florida a minimum of six months
Have agreed to all terms of the divorce
Do not have children together, and
Neither party is requesting alimony
Uncontested Divorces
An uncontested divorce is one in which both parties agree to all terms of the divorce. These include:
Property division
Child support
Parenting and time-sharing plans
Alimony
If a couple disagrees on even one of the above terms, they cannot get an uncontested divorce. They will have to enter mediation or litigation to resolve their issues. Couples who do agree to all terms of the case can get an uncontested divorce usually in about four to six weeks.
Contested Divorces
Contested divorces are the most complex cases, and they also take the longest to finalize. A contested divorce case can take anywhere from six months, a year and in particularly complex cases, even years. The contested divorce process will involve the following steps:
Filing the petition: Filing the petition with the appropriate court essentially starts the divorce process.
Filing an answer: Even though Florida is a no-fault divorce state, the defendant, or the person who did not file papers, has 20 days to file a response.
Filing necessary paperwork: You will have to file a lot of paperwork including a financial affidavit and more.
Discovery: The discovery process allows both sides to obtain financial information and other information pertaining to the case that could be used as evidence in the litigation. If the case is uncontested, often only minimal discovery is necessary unless the particular judge does not allow discovery to be waived.
Mediation: Mediation is a requirement in some counties in Florida and can help you and your spouse reach an agreement.  In Hillsborough County, for example, the judge will not hear a temporary or final hearing unless mediation has been attempted.
Parenting plans: If you have children with your spouse, you will have to create a parenting and time-sharing plan or have the court determine the terms for you if you cannot come to an agreement.
Hearing: If you go through litigation for your divorce, it can take up to one year before the court schedules your hearing.
Our Divorce Lawyers in Tampa Can Help You Get a Divorce Quickly
Making the decision to get a divorce is a difficult one, and you undoubtedly want the process to be over with as soon as possible. At All Family Law Group, P.A., our Tampa divorce lawyers can help you obtain the fair divorce settlement you deserve as quickly as possible. Call us today at 813-672-1900 or contact us online to schedule a free consultation.  Se habla Español.
Resource:
leg.state.fl.us/statutes/index.cfm?App_mode=Display_Statute&URL=0000-0099/0061/0061.html