How Can Smart Home Devices can Affect Your Divorce?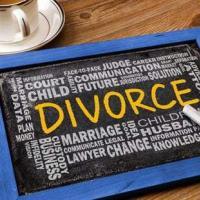 The age of the smart home is certainly upon us. Today, everything from locks to lights and more can all be controlled automatically, and with just the touch of a button. Many smart home features are controlled by devices such as Alexa and Google Home Hub. These devices operate on a 'wake' word. You say the word and it tells the device to wake up and follow your commands. However, while these devices certainly make many aspects of living more convenient, there are things you should know about when they come to your divorce.
How Smart Home Recordings can Help or Hurt Your Divorce
There are several ways a smart home device can help or hurt you during divorce proceedings. When these devices are in awake mode, they record whatever is being said. Those recordings are then stored at Amazon or Google, or whichever company manufactured the device.
If the device overheard something that was being said on the phone, such as statements that indicate one spouse is hiding assets, that can hurt that spouse and help the other. Or, if one spouse was supposed to be at home on a certain day or at a certain time, and they were not, it could help the other spouse prove that their spouse was having an affair.
These are just a few of the ways smart home devices can help or hurt either side when going through a divorce.
Do Manufacturers Have to Release the Recordings?
The question of whether or not manufacturers have to release these recordings to the court remains unknown. A murder case tried in Arkansas in 2017 allowed Echo recordings, but it was with the suspect's permission. Eventually, that case was dropped.
However, even if the recordings are not allowed in court, that does not mean that they will not be brought up during divorce proceedings. This is because an attorney may subpoena them for a psychologist or early childhood specialist to listen to. After these experts listen to the recordings, they could then be called to testify and they can bring up the recordings in their testimony. This means that even if the actual recordings are not allowed, the content of them may still be considered admissible.
Other Considerations
There are other considerations when it comes to smart home devices, as well. Due to the fact that they affect the life of the spouse still in the home, they must be considered when drafting orders of protection and other documents, as well. For example, if a spouse was accused of domestic violence and is forbidden from contacting their spouse, they may still use the device if they are the holder of the app. They may use it to listen to their conversations, or even change settings to create an unbearable living situation. It takes a skilled and experienced divorce attorney to think of these considerations in all aspects of the divorce.
Need an Experienced Florida Divorce Attorney? Call Us Today!
In today's ever-changing world of technology, you need a Tampa divorce lawyer who will think of absolutely everything that could affect your divorce and your life afterwards. At All Family Law Group, PA, we are that law firm. Our attorneys understand that there is so much more to divorce than just splitting up property and making decisions on terms such as child custody. If you are getting a divorce, call us today at (813) 672-1900 to schedule your free consultation.
Resource:
cnn.com/2017/03/07/tech/amazon-echo-alexa-bentonville-arkansas-murder-case/index.html
https://www.familymaritallaw.com/is-it-okay-to-spy-on-your-spouse-when-going-through-divorce/