How To Ensure Divorce Mediation Is Productive In Florida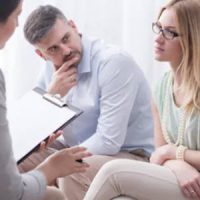 Mediation is a great tool for couples who are getting a divorce. Keeping the divorce out of the courtroom gives each party more control over the process and it is typically cheaper and quicker than going to a divorce trial. Knowing what to do during mediation, and what not to do, can help ensure that you reach a settlement during mediation, and that you will be able to keep your case out of court. Our Tampa mediation attorney outlines tips below that can help ensure your mediation sessions are productive.
What to Do During Mediation
There are many things you should do during mediation to ensure your sessions are successful. These include:
Respond to requests quickly: The mediator may ask you for certain information, such as financial documents. Respond to these requests promptly so you do not cause unnecessary delays.  However, usually you have provided all of the documents to your attorney which will be needed prior to the mediation.
Prepare notes: It is a good idea to jot down some ideas and things you want to say during mediation, as this can help you better prepare.
Consider the other parent's point of view: You may be able to anticipate the requests your spouse will ask for. If so, consider how you may respond to them.
Budget: Mediation sessions are not free, so it is important to know the cost of your sessions and budget for them so you are not left surprised by the cost.  Usually, the parties split the cost of mediation equally or otherwise depending on their income.
Focus: You are in mediation to resolve certain issues. Stay focused on these so you do not get off track.
Keep your child's best interests at top of mind: If you need to resolve issues pertaining to children, always keep their best interests top of mind. The best interest of the children are the only factors a court will take into consideration.
Work with an attorney: Mediation requires extensive negotiation and an attorney will have the necessary experience to do it on your behalf.  Furthermore, mediators, even if they are family law attorneys, cannot give legal advice to parties in mediation.  Therefore, it is extremely beneficial to have an attorney accompany you who is looking out for your best interest.
What Not to Do During Mediation
Just as there are things you should always do during mediation, there are also some things you should not do. These are as follows:
Focus on winning: Truthfully, no one really "wins" during mediation. Instead, each party will walk away with a settlement they find favorable to them and each of them may also have agreed to some things they are not happy with. Do not focus on winning, as that will only draw out the process.  Think about the alternatives if you cannot come to an agreement, such as spending more money in attorney fees when you will not prevail if court is necessary and you cannot come to an agreement.
Bring up old arguments: Once you have resolved an issue, do not bring it up again, even if the outcome was not favorable for you. After a decision is made, move on and focus on moving forward and not backward.
Be dishonest: Mediation relies on each party being honest and forthcoming. If you lie or are deceitful, mediation may not be successful and it may even hurt your case.
Our Mediation Attorney in Tampa Can Help You Through the Process
If you are getting a divorce, our Tampa mediation attorneys at All Family Law Group, P.A. can prepare you for the process and give you the best chance of a successful outcome. Call us today at 813-672-1900 or contact us online to schedule a free consultation and to learn more.  Se habla Español.
Sources:
leg.state.fl.us/statutes/index.cfm?App_mode=Display_Statute&URL=0000-0099/0061/0061.html
leg.state.fl.us/Statutes/index.cfm?App_mode=Display_Statute&URL=0000-0099/0044/0044.html