How To Get The Most Out Of Your Florida Divorce Settlement?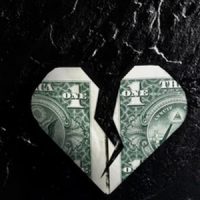 It is a difficult task to assign a number to all the sacrifices and effort you invested into your marriage. However, if your case goes to court, that is exactly what a judge will try to do. When family law judges determine how to divide property, they use the equitable distribution laws of the state. Under these laws, marital assets are not always divided equally but instead, they are divided fairly.
Fortunately, the vast majority of divorce cases settle outside of court. Negotiating a fair divorce settlement is not easy. Below, our Tampa contested divorce attorney outlines some tips that will help you get the most out of yours.
Contact a Tampa Divorce Lawyer As Soon As Possible
Many people feel as though they want to speak to their spouse about an impending divorce before they talk to anyone else about it. Before doing this, it is important to remember that there are many benefits that come with contacting a lawyer before even mentioning the idea of divorce to your spouse. For example, if you speak to your spouse first, it may give them the opportunity to dispose of or hide marital assets that would otherwise be subject to division during divorce proceedings. A lawyer can inform you of the steps to take before you move forward.
Consider Hiring a Forensic Accountant
The chance of marital assets being concealed, or even forgotten, during the divorce process is sometimes high. This is particularly true in cases that involve high net worth and substantial marital assets. To prevent this from happening, it is important to work with a forensic accountant who can ensure all marital assets are accounted for, and to look for any evidence of suspicious activity such as the sale of property at below market value or significant withdrawals from a marital bank account.
Contact a Personal Accountant
Forensic accountants can help you find marital assets, but a personal accountant can help you determine the amount you will need each month to maintain the standard of living you enjoyed during the marriage. This is very important information that is considered when determining if you are eligible for alimony, and if so, the amount you are owed. An attorney can also ensure all of your needs are accounted for and that the estimation of costs is accurate.
Carefully Negotiate
It can be tempting to drive a hard bargain while you are negotiating a divorce settlement, particularly if tempers are flaring and emotions are high. Unfortunately, doing this can quickly bring negotiations to a standstill. It is always recommended that you let a lawyer lead the negotiations, which can help keep the emotions out of it and resolve every issue as quickly as possible.
Our Divorce Attorneys in Tampa Can Help
If you are thinking about filing for divorce, our Tampa divorce attorneys at All Family Law Group, P.A. can ensure you get the most out of your divorce settlement. Call us now at 813-672-1900 or reach out to us online to schedule a free consultation and to obtain legal advice on your case.  Se habla Español.
Sources:
http://www.leg.state.fl.us/statutes/index.cfm?App_mode=Display_Statute&URL=0000-0099/0061/0061.html
http://www.leg.state.fl.us/statutes/index.cfm?App_mode=Display_Statute&URL=0000-0099/0061/Sections/0061.075.html