How To Remain Patient During The Divorce Process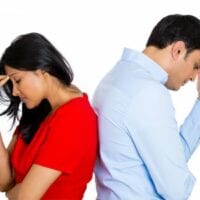 It is no secret that divorce is often a long process, and the COVID-19 pandemic has not helped. In March and April of 2020, when the pandemic first hit, divorce cases started to slow. People in Florida were under a shelter in place order, and the world was much more fearful of the virus than it is today. Now, as things start to reopen, people are also starting to carry on with their divorce cases again, and the courts are already dealing with a backlog of cases. For this reason, your divorce may take a little longer than it would under normal circumstances, and it is important to remember some tips on how to remain patient.
Keep a Cool Head
Divorce is an extremely difficult process and it is natural to become emotional. However, it is important to keep a cool head, particularly when you are dealing with your spouse and when you are in front of your children. If your spouse continues to text you, yell at you, or tries to start an argument, leave the situation and do not respond. Constant arguing will only make the process seem even longer, and will not help you keep the small bit of patience you may still have. If your spouse refuses to stop with their provoking behavior, you can direct them to your lawyer instead of engaging yourself.
Do Not Focus on what You Do Not Know
Divorce will change your life and there will be many unknowns throughout the process. You may wonder what will come of child custody decisions, where you will live, and how you will continue to support yourself. Focusing on the unknowns will only make the entire process more difficult, and make it seem as though it will last forever. Recognize that there will be a lot you do not know, and some things will be out of your control. Simply understanding that fact can make the process easier and will give you time to focus on a new hobby or other activities that give you peace of mind.
Rely on Your Support Network
You need a strong support network when going through a divorce and this can include friends, family members, your therapist, and even your divorce lawyer. Relying on these individuals can take some of the stress and burden off of you. When you are working with professionals, such as an attorney or therapist, it is important to listen to their advice, as they only want what is best for you. As you work through the most stressful issues, you will also realize you are not going through them alone.
Our Florida Family Lawyers Can Help with Your Case
If you are going through a divorce, it is important to work with a Tampa divorce lawyer that can make the process easier. At All Family Law Group, P.A., our attorneys will always keep you informed of the status of your case and take care of all the details so you do not have to. Call us today at 813-672-1900 or contact us online to schedule a free consultation.
Resources:
Also, check out "Things That Could Help You Get Over a Breakup at Home." (Or get over a divorce.)
leg.state.fl.us/statutes/index.cfm?App_mode=Display_Statute&URL=0000-0099/0061/Sections/0061.13.html
leg.state.fl.us/statutes/index.cfm?App_mode=Display_Statute&URL=0000-0099/0061/0061.html