Is Florida A 50/50 State In Divorce?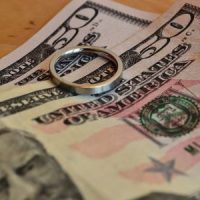 It is not uncommon for people to assume that when they get a divorce, each spouse will receive half of all the property they own with their spouse. This is not how the division of property works in Florida, though. Marital property is divided in half only in states that follow community property law, and the Sunshine State is not one of them. Florida law calls for equitable distribution, which means assets are divided fairly and not necessarily equally. Although the family courts still generally try to divide property equally, judges do have the authority to deviate from this when they see fit.
Only Marital Property is Divided in Divorce
The property each party acquired before the marriage is considered separate property, and therefore, is not divisible during divorce. Marital property, on the other hand, is that which the couple acquired together during the marriage. Marital property is subject to the equitable distribution laws in the state, and it can include:
Bank accounts
Income
Vehicles
Real estate property
Antiques
Artwork
Retirement accounts
Investments
Businesses
Some types of property are exempt from property division rules. For example, inheritances are not generally considered marital property, even when they were received by one spouse during the marriage. On the other hand, if the inheritance was commingled with a marital asset, such as a joint bank account, the inheritance may be considered marital property.
What Do the Courts Consider During Property Division?
Family law judges will consider many different factors when dividing property during divorce. These include:
The contribution each party made to the marriage,
The contribution a spouse made to the marriage and family as a homemaker,
How long the couple was married,
The support of either spouse to the other's career or education, resulting in a delay in their own education or career
The financial support of either spouse to the other's education or career, and
Whether either party wasted marital assets intentionally, such as spending marital funds on an extramarital affair
While the courts can make the final decision on property division matters, this is not always necessary. Couples can reach an agreement about these issues on their own. Keeping the matter out of court can resolve it faster and it is a more affordable option than litigation. Reaching an agreement with your spouse will also give you more control over the process and make moving forward post-divorce easier.
Our Divorce Lawyers in Tampa Can Assist with Your Property Division Issues
There are many disputes you will have to resolve during the divorce process, and property division issues are just one of them. Property division issues are also some of the most contentious during the divorce process. At All Family Law Group, P.A., our Tampa family lawyers can review the facts of your case, advise on what you are entitled to, and negotiate with the other side for the fair settlement you deserve. Call us today at 813-672-1900 or reach out to us online to request a free consultation and to learn more.  Se habla Español.
Sources:
leg.state.fl.us/statutes/index.cfm?App_mode=Display_Statute&URL=0000-0099/0061/0061.html
leg.state.fl.us/statutes/index.cfm?App_mode=Display_Statute&URL=0000-0099/0061/Sections/0061.075.html