Is Public Intoxication a Criminal Offense In Tampa?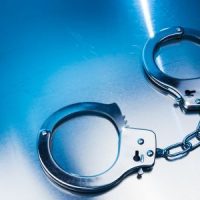 Tampa is home to some of the best nightlife in the state, as well as many great sports teams. It is natural to want to enjoy everything the city has to offer, and perhaps even consume a cocktail or two while you do. As you make your way home or to another location, though, you may get into trouble with the police. They may even lay charges of public intoxication. The offense of public intoxication in Florida is actually a crime, but it is one that is largely misunderstood. Below, one of our Tampa criminal defense attorneys explains what you need to know.
Defining Disorderly Intoxication 
The Florida Statutes do not have a definition for 'public intoxication,' but they do include 'disorderly intoxication'. Under this offense, it is against the law to consume alcohol in a public place, or to be intoxicated in a public place to the extent that another person or people are placed in danger. The law also prohibits consuming alcohol on a public conveyance, such as while on public transportation and causing a disturbance may result in criminal charges.
Consequences of Being Convicted of Disorderly Intoxication 
Many people think disorderly intoxication is a minor crime and to some extent, that may be true. A conviction is punishable by up to 90 days in jail, a maximum $250 fine, or both. In the majority of cases, a person will not even face these penalties. An officer may simply take the intoxicated individual home to give the alcohol time to get out of their system, or to an appropriate treatment facility.
Still, even a first conviction will result in jail time, as well as a permanent criminal record. This can make it more difficult to obtain gainful employment, and can even interfere with academic opportunities, such as scholarships. A disorderly intoxication charge may also be just one charge you face. For example, if you also got behind the wheel, you will also be charged with a DUI, which has consequences far more grave.
Defenses Available in Public Intoxication Cases 
Being charged with any crime is a very serious matter but fortunately, there are defenses available. The most common of these involve challenging the legal elements of the crime. This can entail:
Proving that you were not intoxicated through a blood alcohol test,
Proving that you were on private property and therefore, not in a public space, and
Proving that you did not cause others harm.
A Tampa criminal defense attorney can help you prove the above elements so you retain your freedom, and your clean criminal record.
Call Our Criminal Defense Attorney in Tampa for a Free Consultation 
A conviction for disorderly intoxication can have very serious consequences. At All Family Law Group, P.A., our Tampa criminal defense attorney can advise on the facts of your case and devise a strategy that will give you the best chance of beating the charges. Call us now at 813-672-1900 or contact us online to schedule a free consultation so we can learn more about your case.
Source:
leg.state.fl.us/statutes/index.cfm?App_mode=Display_Statute&URL=0800-0899/0856/Sections/0856.011.html