Is Texting Your Spouse During a Divorce Case a Good Idea?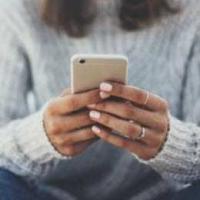 Communication is a common issue for many couples, and those going through divorce will particularly struggle with how to navigate this area of interaction in light of the emotional and legal aspects of this process. Some level of communication is usually a good idea for most divorcing couples, especially if they are trying to negotiate a settlement and/or share children. However, what type and frequency of communication is appropriate, and are there circumstances when any type of direct communication with a soon-to-be ex-spouse is ill-advised? Divorcing spouses must keep in mind that any communications shared with one another can be used as evidence in the divorce, and even if these messages never come before a judge, they can derail negotiations or prevent finding an amicable way to share custody of a child. Thus, communications with a spouse should always be made with care and attention to how it could be perceived or used by the other spouse. Additionally, it is important to recognize when communications from a spouse are not appropriate and veer into the category of stalking or harassment.
How to Communicate with your Spouse
To start, the level and type of communication between spouses during a pending divorce will heavily depend upon how amicable the split is, and if both spouses are committed to cooperating throughout the process. Thus, some spouses communicate freely during this period, while others would be better situated if they instituted the following parameters when choosing how to send information:
Do not respond to a message immediately, and instead, take time to consider how to thoughtfully answer. This is particularly important if the original messages provoked strong emotions, which should be checked before anything is sent.
Set communication boundaries if dealing with the spouse is difficult, such as setting up a dedicated account for him/her and letting the spouse know that messages will be reasonably addressed but immediate responses will not necessarily happen.
Keep messages short and to the point, and try to limit communications to issues related to children, important dates, and other pertinent information.
Avoid sending texts about a spouse to friends or other family members. These messages could become part of the divorce case and cause unnecessary issues.
Red Flags for Inappropriate Messages
While messages to spouses during a pending divorce should always be monitored, some spouses use this situation to harass and threaten the other spouse into either abandoning the divorce or acquiescing to their settlement demands. In extreme situations, and typically connected with past domestic abuse, it is possible for a spouse to cross the line into cyberstalking. Cyberstalking encompasses sending electronic communications to a specific person that causes emotional distress. The legal consequences are increased if the communications contain threats that cause a spouse to fear for his/her safety. In these situations, the victimized spouse should seek an injunction for protection, which prohibits the other spouse from having any contact with the victim, and allows the police to immediately arrest the individual if a violation occurs. There is a line between merely inappropriate messages and those that qualify as a criminal act, and an attorney should be consulted about the best response in a specific situation.
Ask a Florida Divorce Attorney for Help
Knowing how to act once the divorce papers are filed is not always clear. You do not want to jeopardize the outcome of your case because of a careless message, and talking to a divorce attorney about best practices for communicating with a spouse will help you avoid potential issues. The attorneys at the All Family Law Group, P.A. provide a tailored approach to each client to get the best results, and can help you get the divorce settlement you need to move forward. Contact the Tampa divorce attorneys and family lawyers at All Family Law Group, P.A. in Tampa Bay for a free consultation. They can be reached at 813-672-1900.
Resource:
leg.state.fl.us/Statutes/index.cfm?App_mode=Display_Statute&Search_String=&URL=0700-0799/0741/Sections/0741.30.html
https://www.familymaritallaw.com/how-long-do-you-have-to-be-married-to-get-divorced/