Leaving An Abusive Relationship? Here's What You Can Do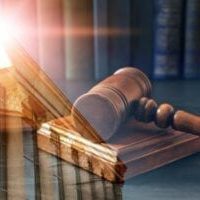 GUEST BLOG:
Here's an alarming statistic: some studies suggest that 10 million people are victims of family and domestic violence annually. What's more disturbing is this is in the United States alone. If you are in an abusive relationship, trust that it is not your fault and there is a way out.
It is reassuring to know you can leave an abusive partner and break the cycle of abuse for good. However, it will require extensive planning, solid support, and utmost commitment. At one point or another, you might also need the help and guidance of an experienced and competent assault lawyer.
If you want to leave an abusive relationship, keep the following essentials in mind:
Remind yourself that you are doing the right thing.
While it is common for abusers to believe that the abuse is their fault, do not buy into it. Do not blame yourself for the abuse you are experiencing. Keep in mind that everyone deserves to feel safe and loved and you are no exception. You deserve a home safe from aggression, manipulation, and violence.
Leaving an abusive relationship is one of the best things you can do for yourself (and your children if you have any). If you are unsure what to do, you can speak with someone you trust to get the help you need. You can also call the National Domestic Violence Hotline for guidance on where to go and what to do.
Prioritize your safety while you plan and prepare.
Safety should be your main priority when planning and preparing to leave an abusive relationship. Ensuring the abuser won't know about your intention to leave is one of the best ways to move forward. If unsure about technology surveillance, refrain from using public computers or other people's phones.
As you plan your next steps, keep in mind that one of your primary priorities should be to get to a safe place. Once you are safe and away from your abuser, you can work and focus on the other important aspects like finding a job, getting counseling, or finding a new place to live.
Reach out to friends and family who can help.
If your abuser isolates you from family, friends, and other people who can help you, it is likely that you will feel alone. Find out how you can get in touch with family, friends, and people who can help you. Don't hesitate to tell people you trust what you are going through and allow them to help you.
Protect your privacy.
If you have a mobile phone, make sure you change your privacy settings right away. If you don't have password protection, set up one to ensure any important information remains confidential. Make sure you also turn off your location services unless you will use them to locate a local shelter or a safe haven.
Look for local domestic violence shelters.
A domestic violence shelter will give you access to important resources like counselling, clinics, and even legal services. Many abuse victims often have to start from scratch after leaving their abusers so they will need all the help and guidance they need to become self-sufficient again.
Fortunately, many domestic violence shelters will not only give temporary financial assistance, they will also provide vocational training to help victims find employment. Others will also help with relocation costs and provide other important support like access to food pantries.
Final Thoughts
Remember that you deserve a safe and loving relationship that feels good. Opt for a happy, healthy, and safe relationship at all times. In the meantime, make your well-being and safety a priority until you are ready to be in a relationship again.
About the Author
Stephanie Gordon currently works as the Content Marketing Strategist for the Arizona Criminal Law Team. Aside from spreading awareness about criminal law and defense, she enjoys reading and trail running with her family and friends.
Do you need an experienced civil or criminal domestic violence attorney?
Before talking with law enforcement if it is a criminal domestic violence charge, contact All Family Law Group, P.A. to speak with a top notch Tampa criminal defense attorney who can help you resolve your case in the best possible manner.  Furthermore, if you have a Domestic Violence Injunction (civil) filed against you, we will help you to defend your rights. We offer a free consultation to discuss your situation with you to determine the best way to proceed in your particular case.  Se habla Español.