Marital vs Non-Marital Assets In Divorce?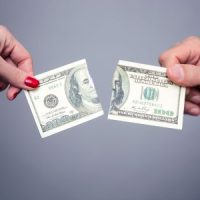 Generally speaking, only marital assets are divided in a divorce. In the simplest terms, marital property includes any assets or liabilities acquired by the couple during their marriage. Separate, or nonmarital, assets are those that one person brought into the marriage with them. In the simplest of cases, determining what assets are marital and which are separate is fairly straightforward. Unfortunately, property division cases are rarely that simple.
Marital Property
Under Florida Statute 61.075, marital property is defined as:
Assets acquired throughout the marriage: In most cases, any property or assets that are acquired during the marriage, through purchase or otherwise, is marital property. The court does not take into consideration if the property was meant for one spouse alone. For example, if one spouse purchased a sports car for their own use during the marriage, it is still considered marital property.
Appreciation in value of non-marital assets: If a non-marital asset, such as a business, appreciates in value during the marriage, the enhanced amount is considered marital property. When determining if the enhanced value is marital property, the court will consider any marital money investment, active labor, or passive appreciation.
Spousal gifts: Any gifts exchanged between spouses during the marriage are also considered marital property.
Retirement benefits: Retirement benefits are also usually considered marital property, but only those accrued during the marriage. For example, Mary has $10,000 in retirement benefits before marriage. By the time she and her husband divorce, the benefits are worth $25,000. The amount Mary entered into the marriage with is non-marital property, and the remaining balance is marital property.
Non-Marital Property
Non-marital property is not subject to property division and generally includes any assets not categorized as marital assets. Non-marital property may include:
Assets acquired before the marriage: Any asset obtained by one spouse before the marriage, and any asset related to it, is considered non-marital. For example, one spouse may purchase a sports car before the marriage. If, during the marriage, they trade that vehicle in for another, the new car could also be considered non-marital.
Inheritances and gifts: Any gifts or inheritances not exchanged between spouses during the marriage are also considered non-marital property.
Income generated from non-marital assets: These non-marital assets are generally part of divorce cases when one spouse owned rental property before the marriage. As long as the owner of the property keeps the rental income separate from marital accounts, it can be considered a non-marital asset.
Assets excluded through an agreement: When there is a valid prenuptial agreement in place that excludes certain assets, they are considered non-marital property.
Our Divorce Lawyers in Tampa Bay Can Help You Keep What is Important to You
If you are going through a divorce and are worried about losing assets that are valuable to you, our Tampa divorce lawyers at All Family Law Group, P.A. can help. We know how to determine what property is marital and separate, and will help you keep the assets most important to you. Call us today at 813-672-1900 or contact us online to schedule a free consultation.  Se habla Español.
Resource:
leg.state.fl.us/statutes/index.cfm?App_mode=Display_Statute&URL=0000-0099/0061/Sections/0061.075.html