Most Common Criminal Justice System Myths In TV Shows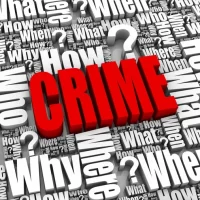 GUEST POST:
In TV shows and movies, criminal defense attorneys are often depicted as brilliant legal minds who can get any client off on a technicality. While it's true that some attorneys can get their clients' charges reduced or dismissed, the reality is that the criminal justice system is not nearly as forgiving as Hollywood would have you believe. In fact, several myths about the criminal justice system are perpetuated by TV shows and movies.
If you have been charged with a crime, it's important to seek out the assistance of a qualified criminal defense attorney who can help you navigate the justice system. Meanwhile, read about the most common myths about the criminal justice system perpetuated by TV shows and movies.
Myth #1. It is quick to process crime scene evidence.
One of the most common criminal justice myths popularized by TV shows is the speed at which crime scenes are processed. If you've watched even a single crime series, you've probably observed and perhaps raised an eyebrow at how quickly fingerprint and DNA findings are often returned to law enforcement personnel.
In practice, processing evidence from the crime scene might take several days, weeks, or even months. The volume of cases the forensic scientists are working on, the backlogs in the lab, or the quality of the evidence provided could all be contributing factors.
There are instances where a suspect's fingerprints or DNA were not yet placed in the system, despite the FBI's CODIS database housing the world's largest library of DNA records. Sometimes the evidence is poorly preserved or highly degraded and cannot be identified.
Myth #2. Evidence from crime scenes is processed swiftly.
Another major fallacy related to Myth #1 spread by crime shows on TV is, in general, how long (or short) everything takes.
Building a case requires more than forensic evidence and is frequently painfully tedious. In addition to the laborious lab work, the FBI must spend time investigating the scene of the crime, locating and speaking with witnesses, and building their case. All of these things will take time, even without the trial and conviction.
If a case is ever solved outside of the world of crime television, it typically takes months or even decades to do it.
Myth #3. DNA and fingerprint evidence can provide all the answers.
It's strange how investigators consistently appear to discover a hair or set of fingerprints at the crime scene that prove crucial to cracking the case.
Contrary to what viewers may have been made to assume by Hollywood, DNA and fingerprints aren't as frequently used in real-world situations as they are in forensic science.
First, finding uncontaminated DNA evidence at the crime scene or on a weapon is incredibly difficult. Even more uncommon are clean fingerprints. Additionally, you must already have a DNA sample from the suspect to compare the evidence. If not, it is useless.
Myth #4. Detectives examine the scene of the crime as well as the evidence.
The way they mix up the responsibilities of detectives and forensic scientists is another aspect of crime-themed television shows that annoys many industry experts. In many of these shows, it's common to see detectives conducting investigations while working with a forensic scientist or other crime scene specialists. In actuality, these are two distinct and separate tasks.
Criminal justice professionals rarely enter the lab; instead, crime scene technicians are exclusively responsible for gathering and evaluating evidence. Additionally, investigating teams manage several cases at once. They concentrate on more than one case at a time.
Myth #5. In prison, you can only make one phone call.
It's a common scene in crime dramas: either the officer tells the individual who has been arrested that they can only make one phone call, or the person who has been caught demands to make one call while being detained. Regardless, this circumstance is a wholly fictional creation of Hollywood.
If you ever get arrested, you won't have to choose between phoning your spouse, your parents, or a skilled criminal defense lawyer because you can make more than one phone call from jail. The calls themselves, however, are a luxury rather than a right guaranteed by the Constitution. If you don't engage with them or act badly while in detention, the authorities may stop allowing you to make more calls.
Myth #6. Upon arrest, law enforcement officers are required to recite your Miranda rights.
Due to the popularity of crime TV episodes, many individuals assume that the police must tell them their Miranda rights during the arrest. If the arresting officer doesn't comply, the case may be dismissed for breaking police policy. This idea is untrue.
Police personnel are indeed required to inform those who are being arrested of their rights to a lawyer and to remain silent. However, it is optional for them to immediately read you your rights.
According to Miranda v. Arizona, you must be aware of your rights before being asked about the offense. The case won't be dropped even if the cops fail to read you your Miranda Rights. They can no longer use any evidence they collected as evidence in court.
Regardless of whether they give you your Miranda Rights, it's in your best interest to decline to provide any information without an attorney present.
Conclusion
There are many myths about the criminal justice system that are perpetuated by TV shows. Some of the most common include cases that are solved in a matter of days or weeks, forensic evidence that is always reliable, and witnesses who always tell the truth. The truth is that forensic evidence can be unreliable, witnesses can lie, and cases can take months or even years to solve.
If you are charged with a crime, you must consult an experienced lawyer. In Chandler, Gilbert, and surrounding areas, you call the Arizona Criminal Law Team to defend yourself against criminal damage.
About the Author
Stephanie Gordon currently works as the Content Marketing Strategist for the Arizona Criminal Law Team. Aside from spreading awareness about criminal law and defense, she enjoys reading and trail running with her family and friends.
Do you need a Tampa Bay Criminal Defense Attorney?
Prior to speaking with law enforcement, it is always helpful to speak with a Tampa criminal defense lawyer about your situation.  Remember that what you say can and will be used against you, so you must be very careful not to give harmful information which might incriminate you, even if you are innocent.  Our criminal defense attorneys at All Family Law Group, P.A. will listen to you and advise you as to what to say or not to say and be by your side when you speak with law enforcement. Very important!  Call us today at 813-672-1900 or email us to schedule a free consultation to discuss your case.